March 27, 2023
Enjoy Extra Space at Home in 3 Simple Steps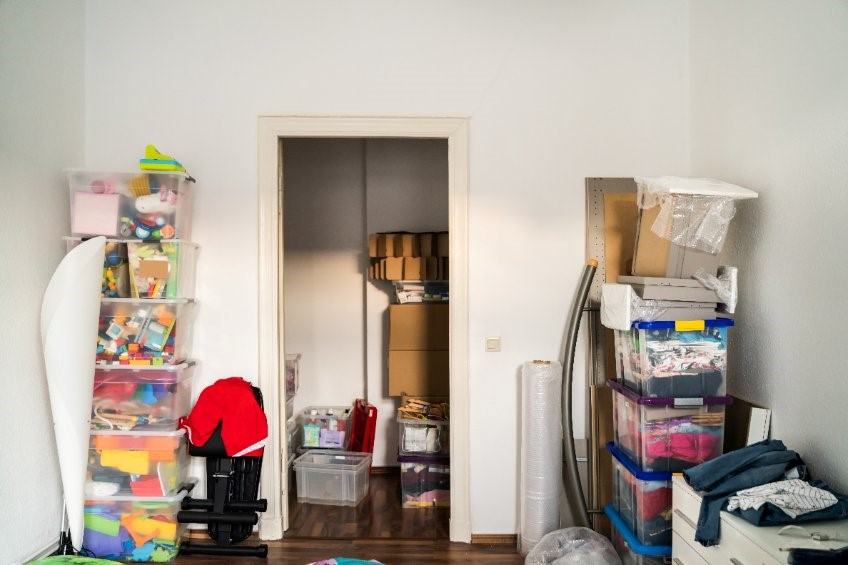 Our belongings are expanding while our homes are getting smaller and smaller. Living spaces in Singapore are fast becoming a luxury that fewer can afford.
It is, therefore, important to think out of the box in these trying times to get extra storage space! Just because you have a small home does not mean that you will have to live small.
With some creativity, time and inspiration, you will be surprised at how much extra space you can create in your home! Here are three steps you can take to enjoy your extra space today.
Step 1: Get rid of the excess items
Over the years, you would have likely accumulated several items that you no longer need but are still keeping as you think you can use them in the future.
It is time to get out of this mind frame. This packrat mentality will not work if you plan to make your home clutter-free. If you have not used the item in the last year, you will probably never need it.
However, if you really can't bear to part with them due to sentimental reasons, it is probably time to invest in a self-storage unit to store them somewhere out of your home where you can still easily access them as and when you want to view them.
Step 2: Create a designated spot for every item
Everything needs a home—books on shelves, clothes in the wardrobe, TV remote in the drawer, etc. Placing your items in their designated spot will make your home look much more organised.
Make use of clever container ideas to maximise your storage space. If something doesn't fit in the designated drawers or the designated drawer is overloaded, ask yourself if the item is worth keeping or if you should get a bigger container instead.
Step 3: Adopt a habit of putting back items in their designated spot
Now that you have extra space at home, it is time to ensure that it stays this way. Also, this is the hardest challenge that many people face.
You will need a shift in mindset to achieve this. Know that clutter will build if things are not returned to the designated spot so that you always take the extra step to return the item after use.
We have all been guilty of this because we get lazy. But, over time, putting things back into their designated spot will result in a tidier home and a less stressful and more fulfilling life.
If all else fails… 
Make use of self-storage if you cannot bear to part with your belongings. With multiple sizes and rental choices available, you can enjoy the flexibility of storing your belongings for as short as 14 days to as long as you require! Call us today at 6771 3100 to find out more.