May 18, 2020
Storage Tips: Storing Clothes in Self-Storage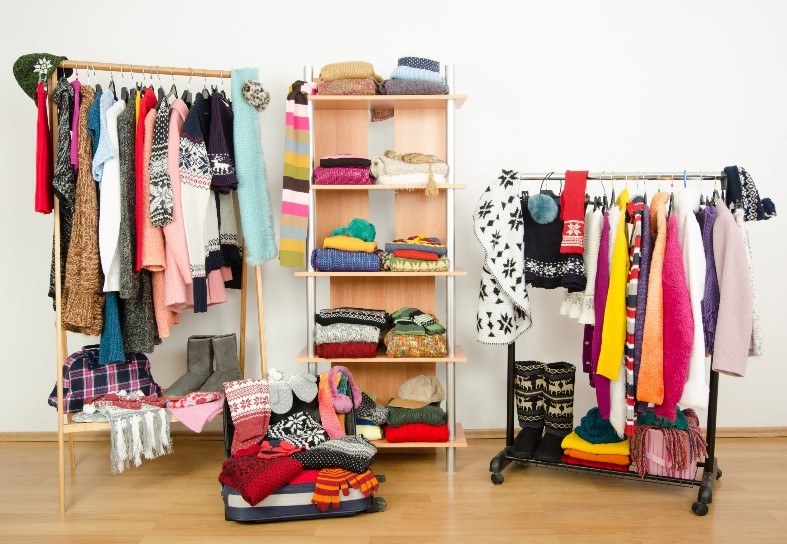 Self-storage can be a great storage solution to your wardrobe woes as it can free up space in your wardrobe and other areas at home. It allows you to hold onto some items whilst you decide if you would like to wear them again in the future.
With that said, it's important to know how to correctly store your clothes so that they won't get damaged over time. Here's our take on proper clothes storage.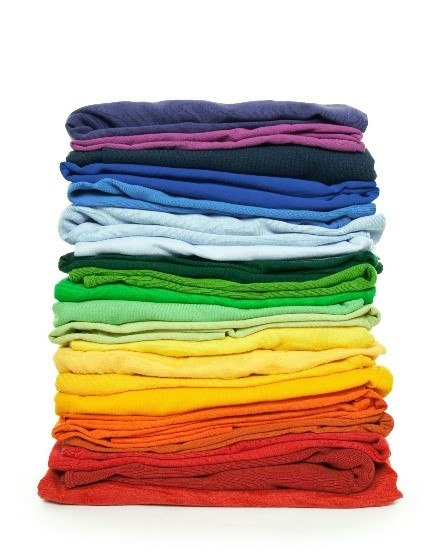 Wash and iron your clothes before storing
Let's start with the basics. Ensure that you wash and iron all your clothes before storing them in your self-storage space. Dirt and stains will set into your clothes over time, and when you finally decide to wear them again, they can be particularly difficult to remove. Dirty clothing may also attract insects which may damage your clothing.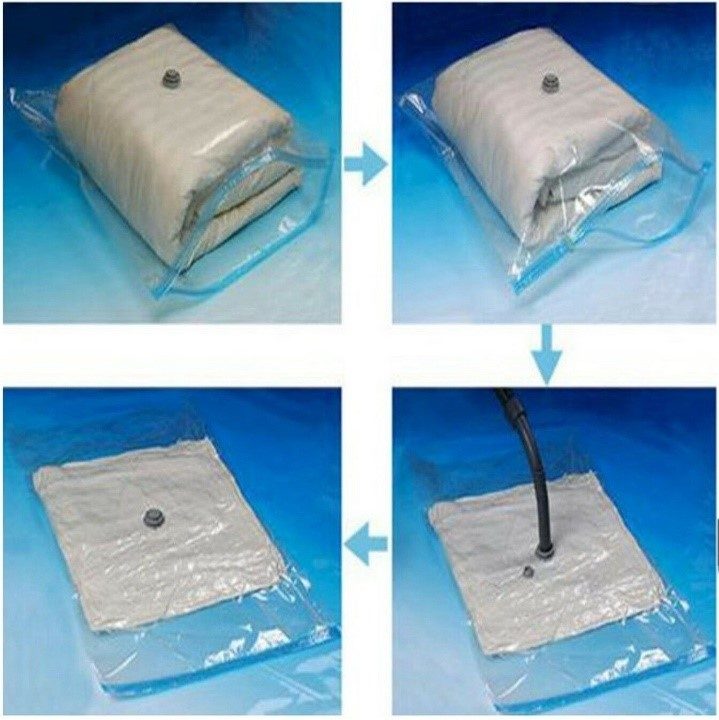 Image Credit: e-Bay
Decide if you require your clothes to be vacuum sealed
Vacuum storage bags are great space savers, and we all love them. However, storing clothes in these bags for a prolonged period of time may lead to damage.
Storing clothes in a vacuum storage bag will quicken the deterioration process of natural fibres of your clothes. Natural fibres will require air to keep the shape of your clothes and a prolonged starvation of air might result in your clothes developing a serve creases.
A better way to store clothes in your self-storage space is to make use of plastic containers or storage boxes. Plastic containers ensure that all your clothes have sufficient space and air. If you ever need plastic containers, you may purchase them from Ikea or Toyogo.
Do also ensure to AVOID the use of plastic bags to store your clothes. You may not know this, but plastic bags can trap moisture and cause mildew to form and quicken the yellowing of fabrics.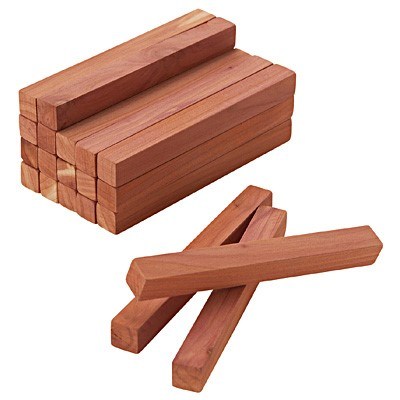 Image Credit: Muji
Place cedar blocks on top of your storage container
We've all heard about the effect of moth balls and how they can protect our clothes from mildew, mould and moth. However, do you know that they're not 100% effective?
A better alternative is to make use of cedar blocks. These blocks are made of red cedar and will protect your clothing from moths, mildew, mould and musky odours.
When using cedar blocks, make sure that they are not placed directly on your clothes. Instead, place them on top of your storage containers.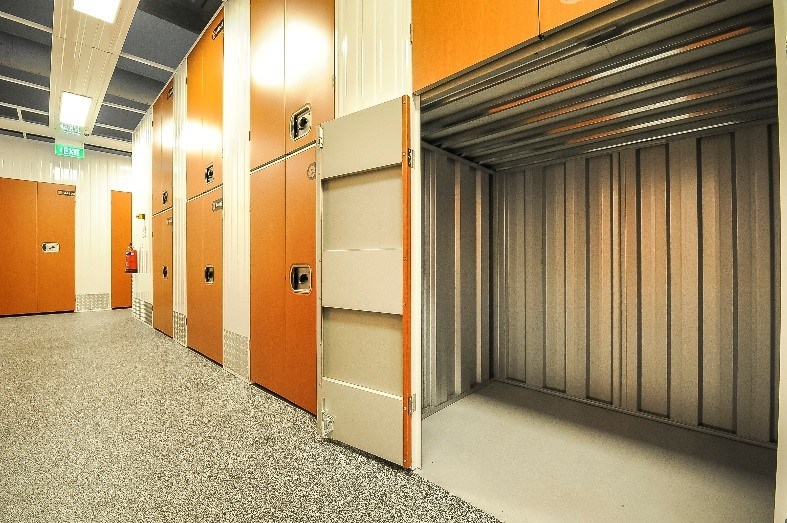 Ensure that the storage space is clean, cool and dark
When choosing a storage space for storing clothes, always ensure that you choose a storage unit that is clean, dry, dark and cool.
Ideally, you should store your clothes in a cool and low-humidity conditions to reduce risk of damage.
As such, selecting a storage space with climate-controlled features will be the best option.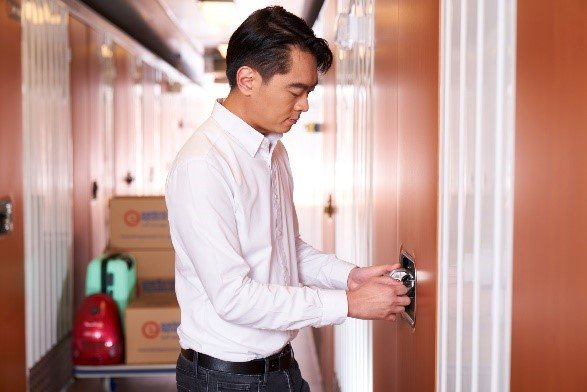 Check on your storage space at least once a year
Check, check and check! We cannot emphasis enough on the importance of checking your storage space at least once a year, no matter what you are storing.
Items may fall off the shelves, or you may have packed something too tight. As such, checking on your storage space once a year minimises the risk of getting your items damaged.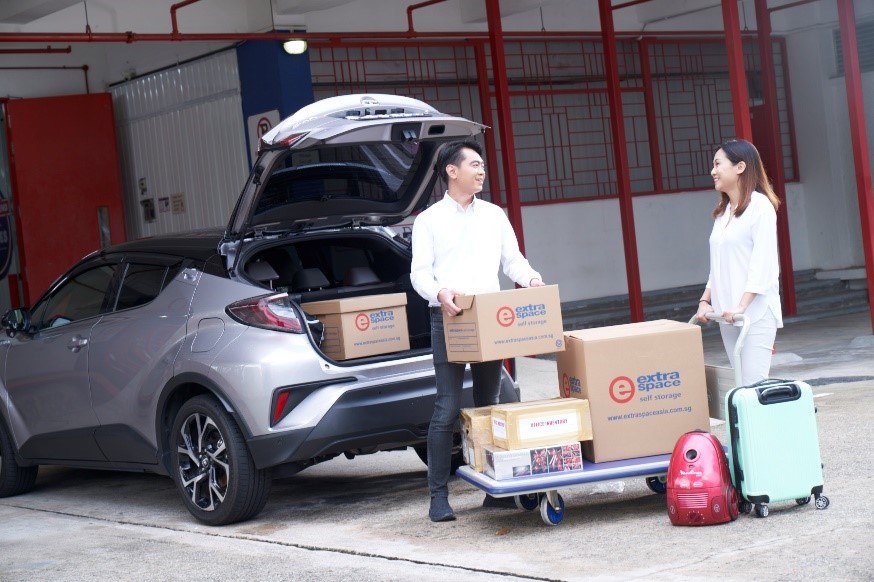 Look for a storage facility closest to you
If you're looking to store your clothes, be sure to check out our facilities! At Extra Space Asia, you can access your storage space 24/7. Furthermore, our climate controlled storage unit ensures that temperature and humidity levels are always kept optimal.
It's time to start making more room! Search for a storage facility closest to you today by visiting 'Our Facilities' page.