March 17, 2022
Extra Space Asia x ItsRainingRaincoats
Supporting our migrant worker community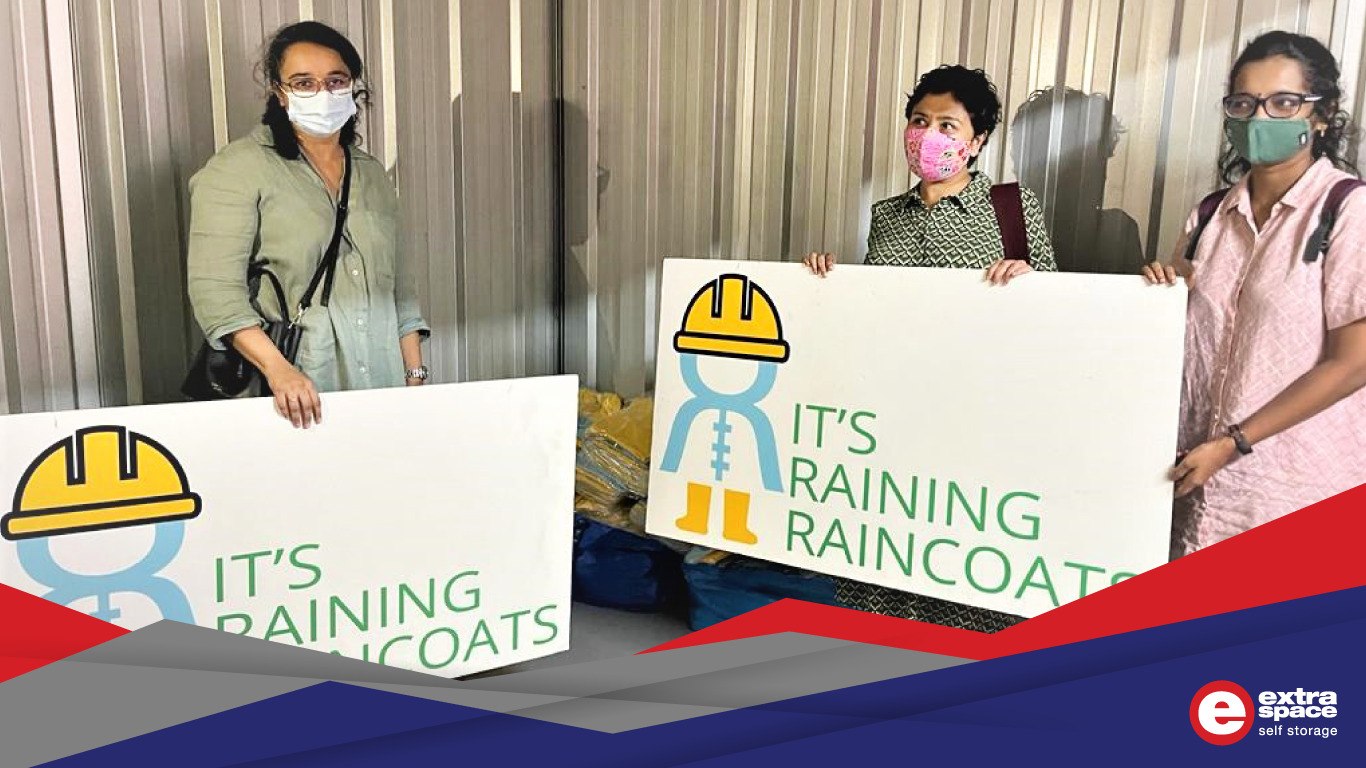 An

ExtraSpaceCares

initiative
At Extra Space Asia Self Storage, we care about the community we work and live in. We are glad to be able to work alongside ItsRainingRaincoats (IRR) to support their meaningful cause by sponsoring the use of our storage unit. With the newly added storage space, IRR will also bring in more items such as raincoats and home appliances to help our migrant worker community without worrying about the lack of space.
ItsRainingRaincoats (IRR) is a social initiative set up in 2015 to raise awareness for migrant worker welfare. IRR also aims to improve the lives of migrant workers in Singapore by strengthening their integration into our community, city and country. They have also employed different strategies to help improve the quality of workers' lives and make them feel valued, appreciated, safe and welcome in Singapore.
Learn more about ItsRainingRaincoats (IRR) here.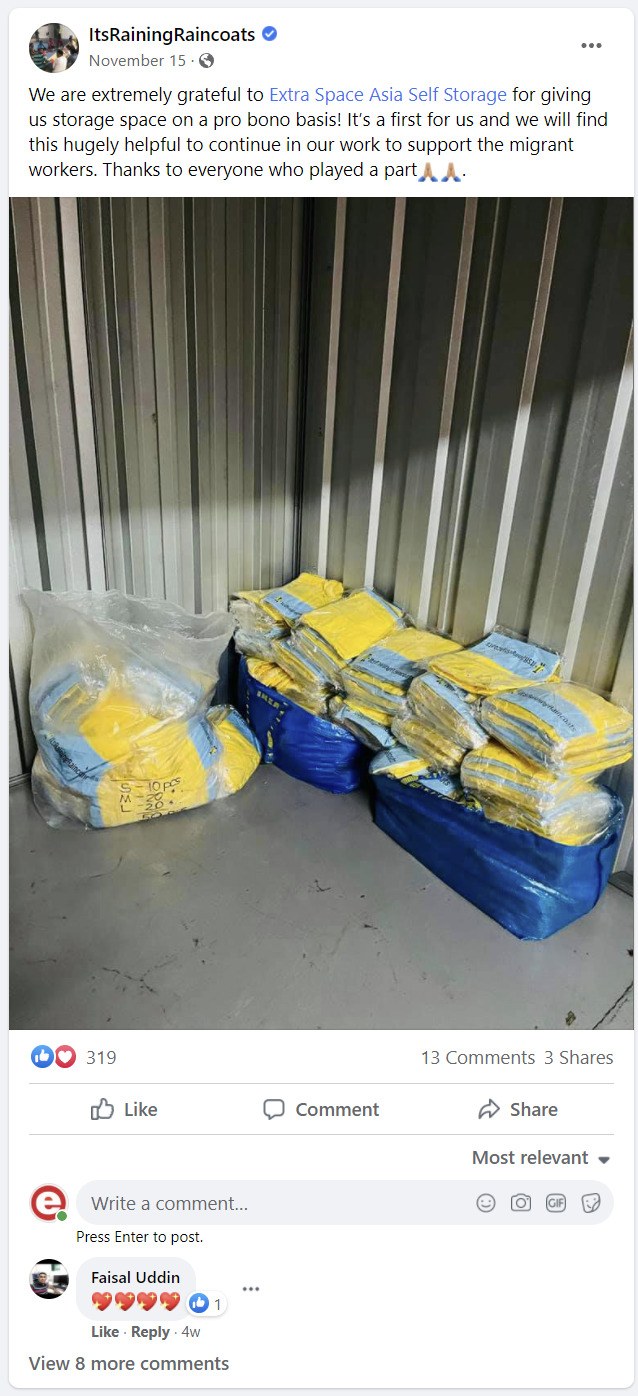 Image: IRR sharing with their Facebook followers about their new storage space and their first stored item – Raincoats!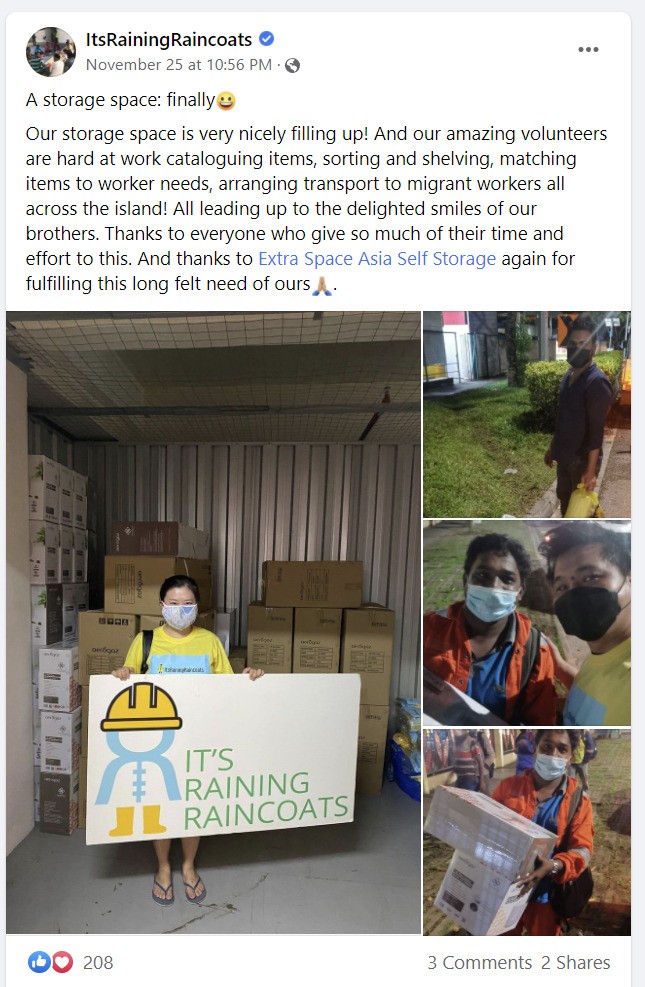 Image: ItsRainingRaincoat's Facebook post sharing the delighted smiles of our migrant workers and their volunteers.