January 11, 2023
3 ways to prepare your home to welcome the Lunar Chinese New Year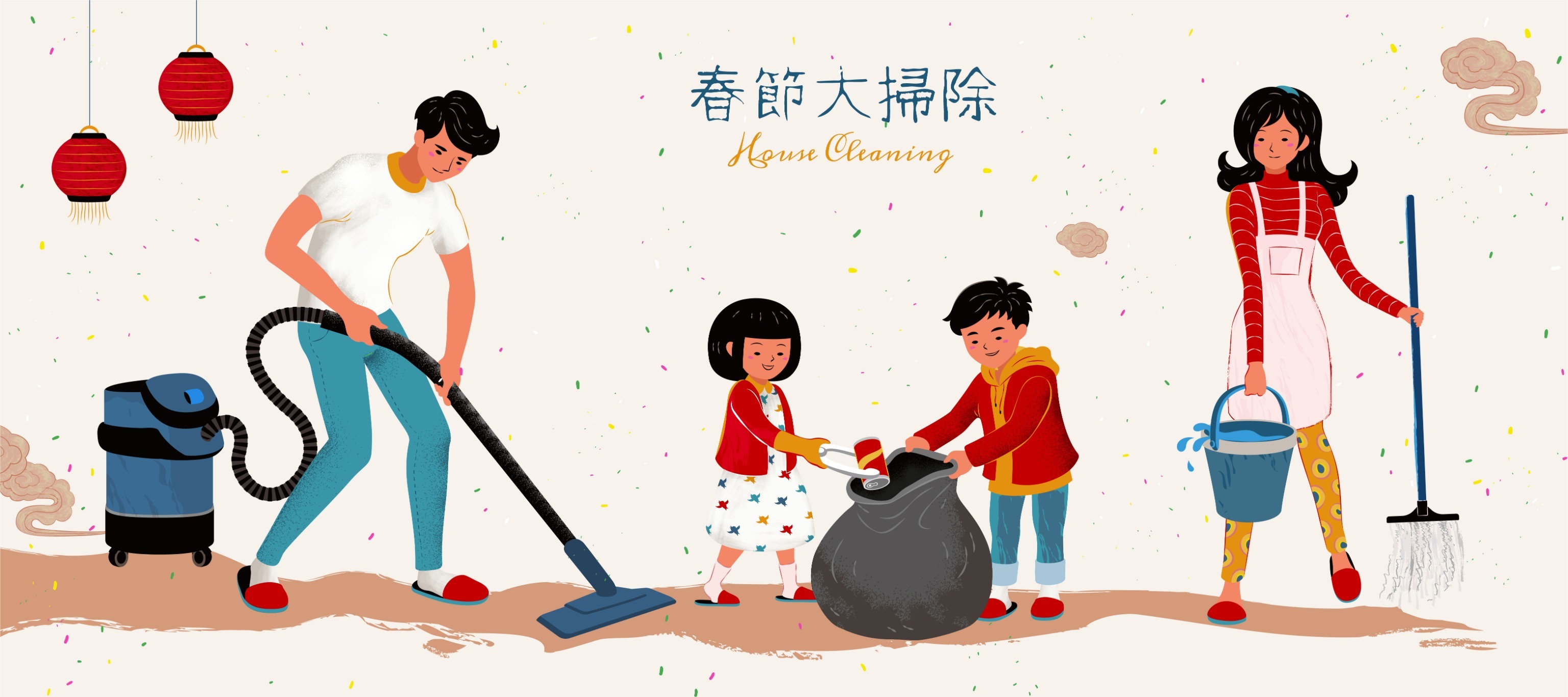 With Chinese New Year 2023 right around the corner in January, it is the time of the year again to start your spring cleaning routine! Here are three quick ways to prepare your home for the year ahead.
Out with the old, in with the new
The start of most spring cleaning routines is the process of cleaning and decluttering your home. You can start by throwing the old items and donating those in good condition. Once those are done, you will have some extra space to introduce new items such as blooms or even new furniture pieces.
If you have maxed out on all the available space at home to store your personal collection and seasonal items such as thick winter clothing, the Christmas tree and festive decoration, you can opt to rent a storage unit at storage facilities like Extra Space Asia Self Storage. These self-storage units can come in handy as they serve as an extension of your home that are accessible 24 hours, any time, any day.
This Chinese New Year, be the first 100 new customers to sign up for a storage unit at Extra Space Asia Self Storage and enjoy more ePoints on top of the existing discounts. Call 6771 3100 today to find out more about the wide range of storage options available.
Introduce some touches of red and gold CNY decoration to welcome some luck
If your home lacks a festive vibe, it would be good to incorporate some Chinese New Year decorative items. You can hang decorations on your main door or over the interior walls to welcome blessings and warm, celebratory themes.
The colour red is also regarded as an auspicious colour. By adding some touches of red and even gold, your home will become instantly look more vibrant and festive looking, which makes for great additions at home to welcome the Lunar New Year.
Spruce up your home with some New Year blossoms
Why not spruce your home further by simply shaking some things up a little? For a start and at no cost, you can try rearranging the furniture layout so that there is more space for family members and friends to hang around the common spaces in your home.
Next, you can purchase festive flowers to add spring colours to your decor. Here are some flowers choices and their significance:
– Tangerine tree for wealth and good luck.
– Pussy Willows for growth and prosperity.
– Lucky bamboo for strength.
– Peach blossoms for prosperity and growth.
– Plum blossoms for endurance and courage.