February 13, 2023
Answering the most asked questions about self-storage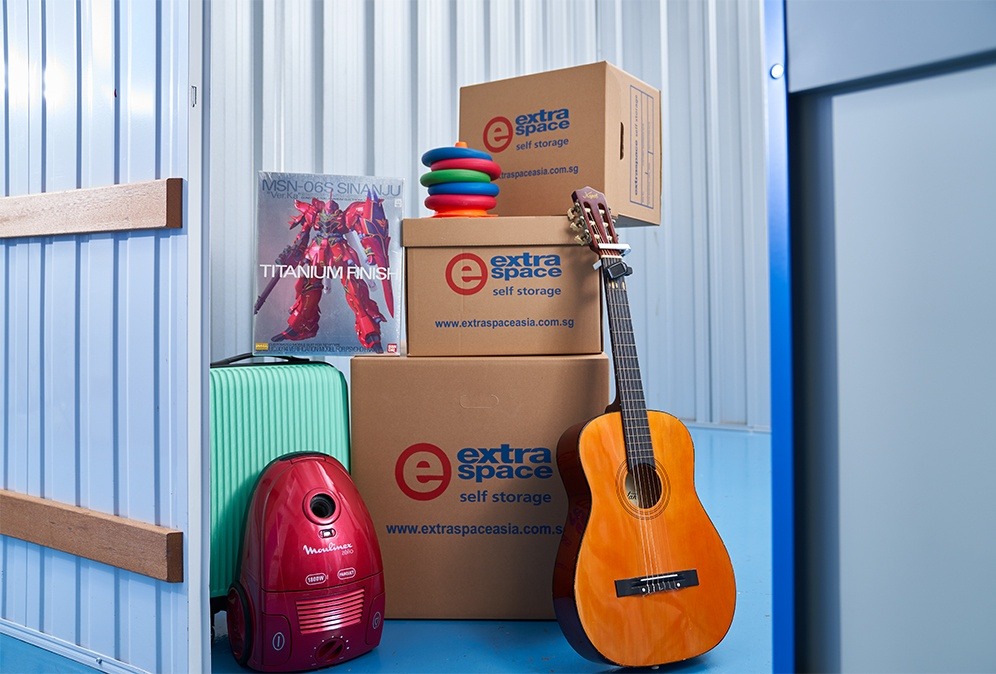 Self-storage is a wonderful invention that has provided many around the world with extra space in their living area and working environments.
As useful as self-storage can be, it is natural to have second thoughts about using it, especially if the concept is new to you.
At Extra Space Asia, we are prepared to answer all your questions to give you peace of mind early in your storage journey. Here are some of the answers to the most commonly asked questions by our customers.
What are self-storage units, and what is the average size?
A self-storage unit is a space you rent to store your belongings. You can use your rented space to store almost anything you want, with the exception of a few items—contrabands, perishables, food, flammable materials and prohibited objects.
In general, storage size ranges from as small as 10 square feet to as large as you require. This range serves to accommodate the different requirements that you might face at different stages of your life.
What is the cost of renting a self-storage unit?
The answer to this question will vary based on your storage size, storage duration, storage location, and ongoing promotions. However, prices will generally range from $50 per month (subject to ongoing promotions) for the smallest unit.
To get an accurate quote, simply contact us at 6771 3100 with your requirements so we can help you select the best storage size suited for you at the most affordable price.
Is it possible to tour the storage unit before renting it?
It is absolutely possible to tour your storage unit before renting. In fact, we will highly recommend that you do so!
Just like you will not be likely to purchase a house before visiting, you are not expected to rent a storage unit without first seeing it for yourself. This ensures that the recommended storage space will fit your requirements and hold all your belongings.
Can I access my storage unit anytime I want to? 
Feel free to retrieve, access, or simply take a look at your items any time of the day, any day of the week.
If you have any other questions we did not answer in this article, please feel free to drop us a call at 6771 3100, and we'll be more than glad to answer them!