November 04, 2022
Business Tips 101: Preparing for 11.11, Single's Day Sale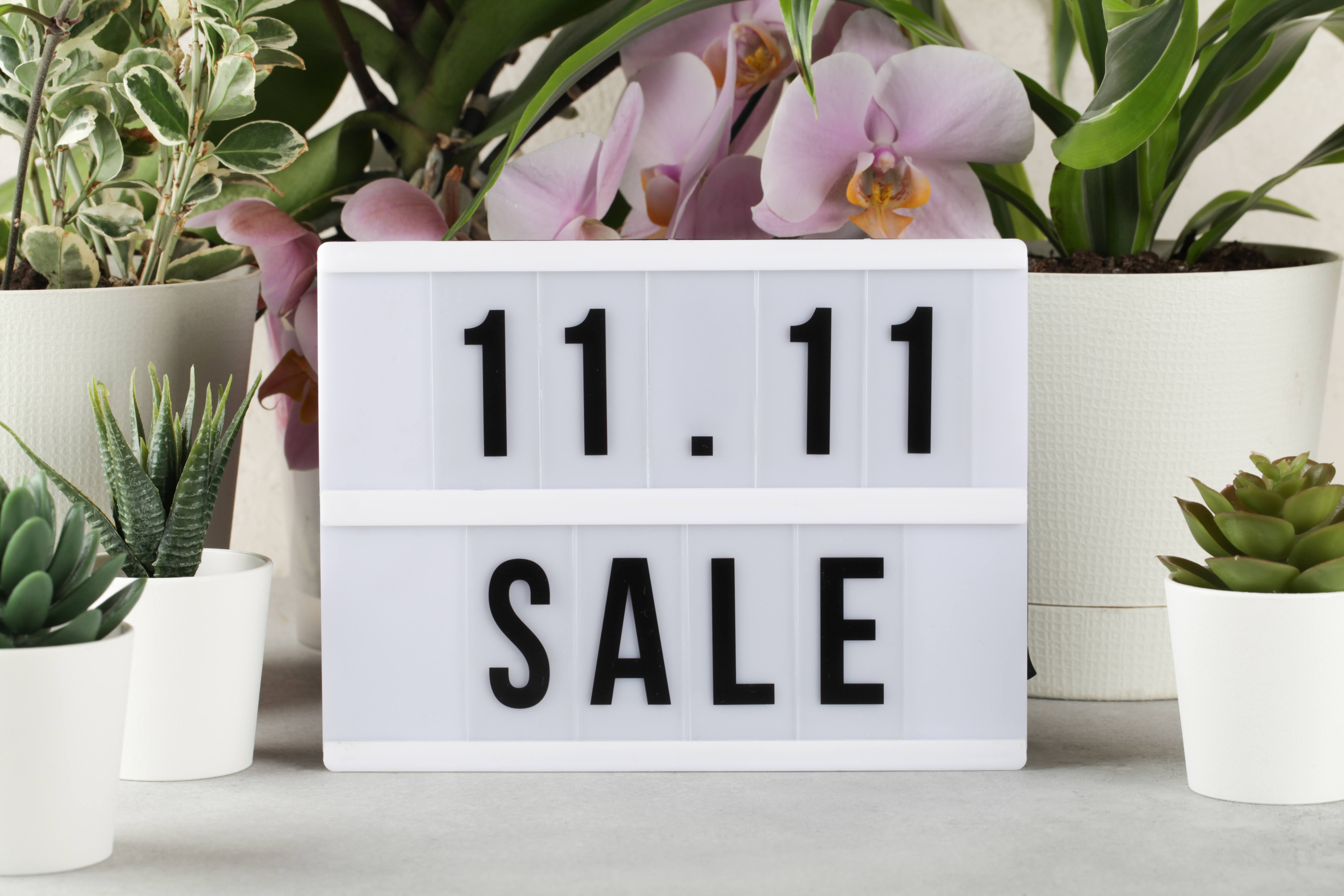 Held on November 11 every year, more commonly referred to as 11.11, it's the one day in the year when you will see massive discounts on all shopping platforms—both physical and e-commerce. 11.11 Global Shopping Festival is a day that most businesses will not miss out after seeing the popularity of the sales and the amount of sales volume one can earn in just one day. As such, it is critical to prepare well ahead of 11.11 if you own a business. Here are three tips to get you started.
Optimise your website and app for mobile use
Based on statistics, people buy a lot of things online and with time, it seems like more people are making those orders through their mobile phones. That is why it is important that businesses perfect their mobile experience so that there is a higher conversion rate when consumers enter the web store or app interface.
Prior to the 11.11 sales period, businesses should make sure that their pages and products are well laid out. From showcasing the best deals to the best-selling products, your business should have clear headings and consistent branding across web pages. This will be useful for SEO purposes too. Businesses should also ensure that the website and app have a good loading speed and do not crash upon a large-scale web volume entering the page.
Advertise and communicate your promotional deals early
Despite being called the 11.11 sale, we all know that many businesses will tend to launch their pre-sale deals before the actual 11.11 sale date. A savvy shopper will definitely scour various sites to see what deals are worth buying. It would be strategic for businesses to advertise and communicate their promotional deals early. Advertisements should be done on relevant social media platforms and platforms your target audiences tend to see and engage in. With these advertisements, you might also reach out to new audiences or audiences that tend to have similar behaviours as your current customers. These will help boost your sales volumes as 11.11 might be a good time for new customers to try out new products they have been wanting to test.
Businesses can also engage Key Opinion Leaders (KOL) and influencers to reach out to the mass audience. It is key to reach out to the right audience if you are selling a niche or specific item to ensure that you will achieve a good sales volume during the sales period.
Ensure that you bring in enough business stock
If you are running an 11.11 promotion or a special deal, always ensure sufficient inventory for those items that are high in customer demand or under the sales or flash deal category. With sufficient goods available, you will be able to fulfil all of your business enquiries and sales faster too! For those in the dropshipping industry, it is also good to prepare a storage space in advance so that you will not have storage issues when all your goods arrive.
If you are looking for reliable and safe storage space, you can always try Extra Space Asia Self Storage. Extra Space Asia is the region's dominant operator in self-storage solutions.
Today, Extra Space Asia has 72 facilities across Hong Kong, Singapore, Malaysia, Korea, Taiwan and Japan. With a wide selection of storage solutions and flexible plans to choose from, you will be able to find a suitable storage unit to store your business inventory. Check out our 11 storage facilities located around Singapore, accessible 24 hours for customers and highly safe & secure too!
Contact us at 6771 3100 today to find out more about our wide range of storage services.
Psst… if you have read till here, we have some good news to share! We will also be having some exciting 11.11 deals in November. So, do keep a lookout if you are looking for extra space this November.