November 14, 2022
Debunking Self-Storage Myths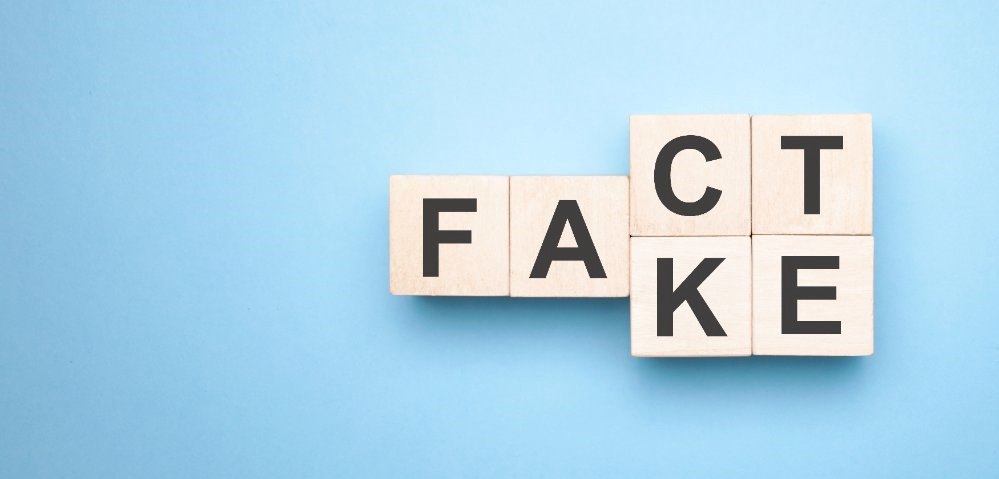 Self-storage has seen an increase in demand in recent years. However, there are still several misconceptions floating around.
Unfortunately, these myths can either dissuade you from renting a storage unit or use them for the wrong reasons. You may have heard them vaguely from someone else and became needlessly concerned.
Rest assured, here are some common myths finally debunked!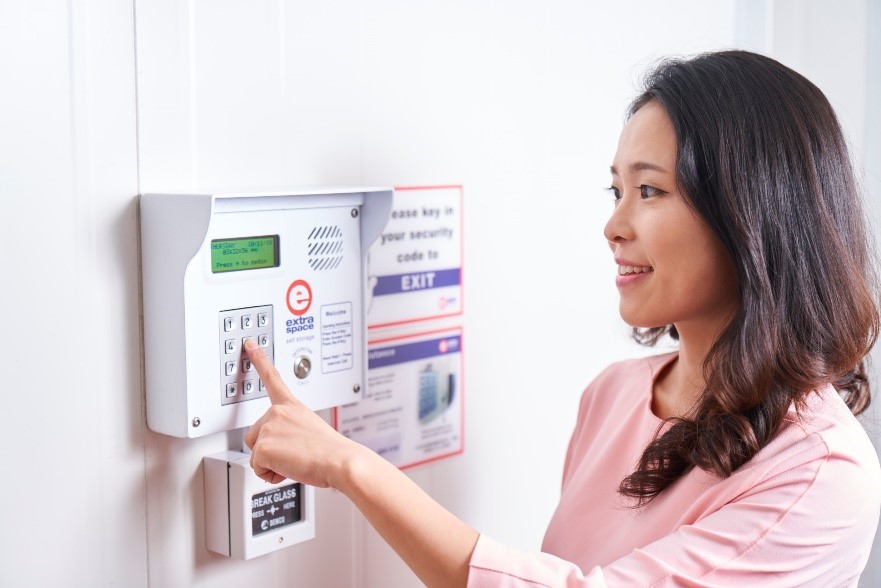 Self-storage is not safe and secure
One of the most common misconceptions about renting self-storage spaces is that they are not safe.
However, not only is that untrue, but self-storage spaces in Singapore have a high level of security! Most self-storage facilities are equipped with 24/7 CCTV surveillance with PIN code access, ensuring that only you can access your storage unit.
At Extra Space, we offer additional security features such as:
Regular security patrol around the storage area
Regular security checks by the facility staff during business hours
Monitored individual storage alarm, which activates upon intrusion when PIN code is not activated
Locked by your own padlock so that none of our staff can access your storage unit
Smart access storage with digital locks (Only available at selected storage facilities)
Recorded 24/7 CCTV footage
Renting a storage unit is expensive
Another common myth about renting a self-storage unit is that they are expensive and only meant for those who are well-off. This belief is reinforced by reality TV shows depicting storage with priceless antiques, paintings and collections.
The truth is, self-storage is for everyone, regardless of monetary wealth or status. There are different types of storage space created to cater to different needs.
The cost of renting a self-storage space will differ due to storage size, duration and ongoing promotions, starting from $50 per month.
You can only rent self-storage for long term
Whenever you mention 'self-storage', most people would often think of 'long-term', leading many to believe that renting a self-storage unit is a long-term commitment.
While this may be true in the past, many self-storage companies are now offering more flexible storage options for their tenants who only require the space short-term!
At Extra Space, the shortest lease period is 14 days, slightly shorter than the standard in the industry. You do not have to worry about signing up for the long haul if you do not need it.
Furthermore, if you require a longer lease period after your 14 days are up, you can even opt to extend the lease!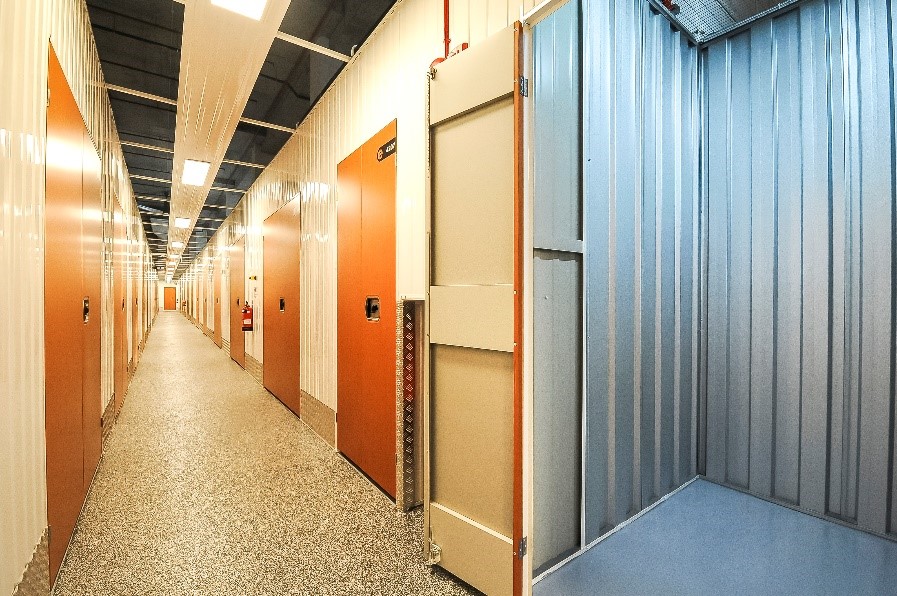 You can store anything in your self-storage space
There are no restrictions on what you can store in a self-storage space
In movies, characters always seem to have everything they need to be stored conveniently in their self-storage space, including items that may be considered hazardous, flammable, toxic, and even dangerous.
However, most self-storage companies will restrict what you are allowed to store in your storage unit. Here is the list of some of the most common items that are not allowed in your storage;
Flammable or Combustible Materials
Radioactive, Hazardous, and Toxic Materials
Plants and Living Items
Perishable Goods and Food
If you are unsure if the item is allowed to be stored in your storage unit, simply ask any of our customer service advisors, and they will be happy to assist you!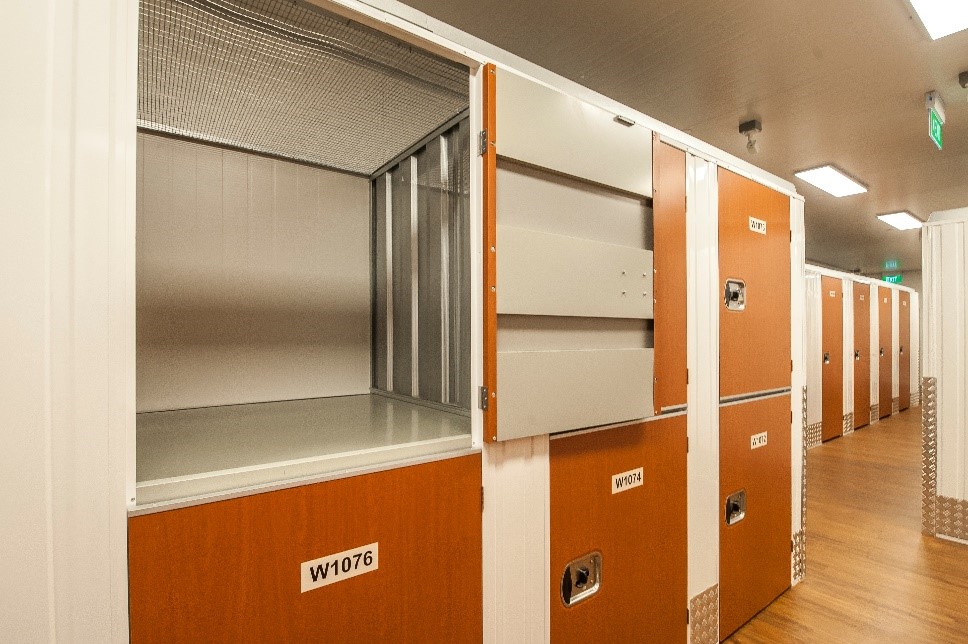 Storage spaces offered are all large warehouses
Storage providers in Singapore provide a wide range of sizes for their units. You can select the storage size you need based on your requirements.
At Extra Space Asia, our storage sizes range from as small as 6 square feet to as large as you require!
Still not sure how much space you need? Just speak to our customer service advisors!
Only hoarders and business owners make use of self-storage
Another common misconception that people have is that only hoarders and business owners make use of self-storage. While this is partly true, it does not mean that the average person does not use self-storage.
At Extra Space Asia, we have customers who use storage spaces for a wide variety of reasons, such as:
Storing seasonal items
Storing items while relocating
Store furniture, appliances, and other belongings while their home/office is undergoing renovation
Storing archive
Storing their collections
Storing memorial items, such as marble plaque or personal diary
People can live and sleep inside their storage space
This is one of the more bizarre self-storage myths out there. However, people are not allowed to live and sleep inside their storage space.
A storage unit is specifically designed for storing items while keeping the outside elements such as dust, dirt, water, and sunlight away from your belongings.
This meant there would be no windows or water/electric supply. Furthermore, the room will be completely sealed. As such, it will be highly unsafe to live in your storage unit.
Misinformation is rampant in the digital landscape – and self-storage is among its many victims. If you are uncertain about the information you have received, feel free to call us at 67713100 so that we can provide you with the correct information.