May 05, 2022
Expat Moving Tips 101: 3 Benefits of using self-storage when you move to another country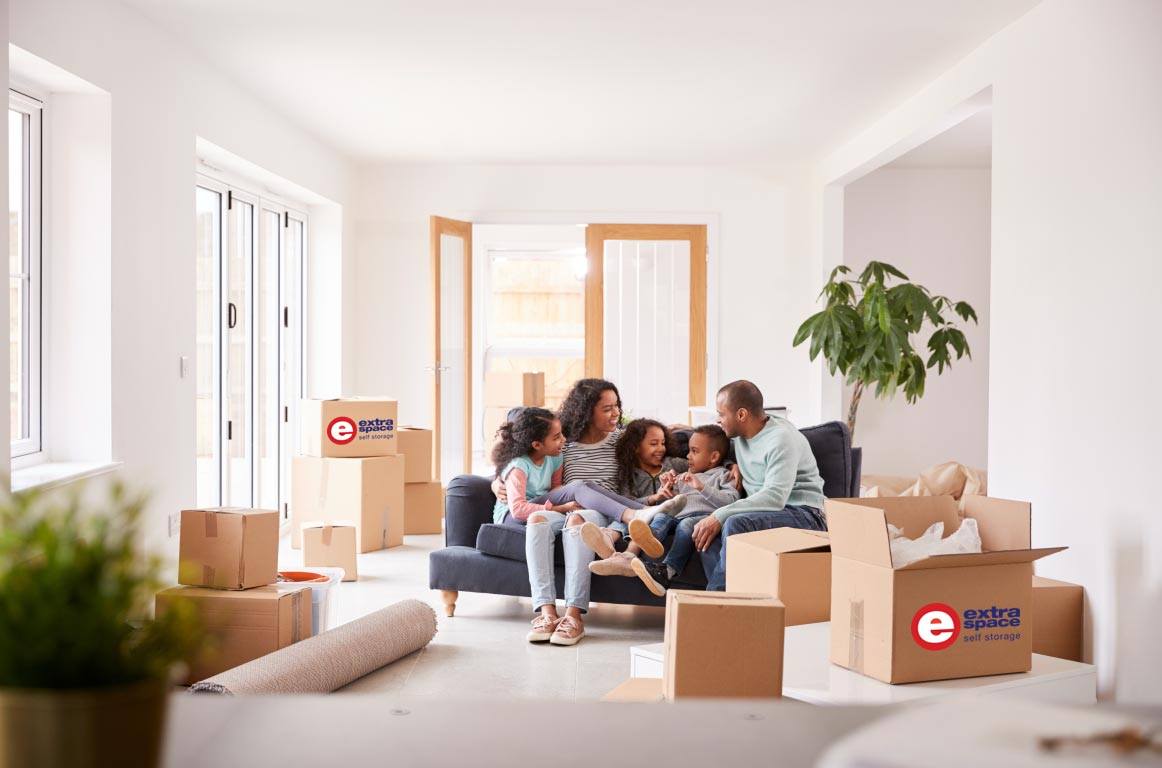 Relocating to another city or country? Whether you're relocating due to a new job opportunity or for family/ personal reasons, it can be stressful as you are uprooting yourself from one place to another. In these cases, renting a self-storage unit could be more beneficial when you relocate. Here are three benefits of self-storage that you can consider in your relocation plans.
Affordable self-storage rental vs expensive property rental
Some expats own permanent homes in the country. Once they have decided to relocate and move to another country, they will either sell the home or rent it out to earn some extra rental income. Alternatively, those currently renting their homes might be searching for storage solutions to store those items that they do not intend to bring along.
Sound like what you're planning to do? Consider renting a self-storage unit to store big bulky furniture or family items. Renting a self-storage unit might be more affordable and even lower than continuing your home or room rental. It could also be easier to rent out the whole house to earn more rental income than renting out one less room just to store their items.
Flexible storage period and terms 
Compared to being locked down by a permanent long-term contract to rent a home for a year or so, self-storage providers such as Extra Space Asia Self-Storage offer both short-term and long-term rental. Customers can choose to store from as short as 14 days to as long as needed. There is also a wide range of storage sizes, from lockers to walk-in units within the storage facility. At Extra Space Asia, customers can also store home items, documents, and even business inventory.
If you're relocating to another country for an extended period, like a year or beyond, you'll enjoy a better storage deal that will allow you to save more long term. Currently, new customers at Extra Space Asia Self-Storage can enjoy up to 35% discounts if they decide to store for more than one year. Customers can always contact them at 6771 3100 to request a free storage quotation. For customers who prefer to message instead of calling, you can also simply visit Extra Space Asia's website and click on either the LIVE CHAT button or the WHATSAPP button to chat to any of our friendly Customer Service Executives.
Safe and secure storage space for your items
Unlike some self-storage providers in Singapore, which is unstaffed, there are always Customer Service Executives present at Extra Space Asia Self-Storage facilities during operational hours from Monday to Friday, 9am to 6pm or Saturday 9am to 1pm. Customers can be assured that their stored items are in good hands, and should they need any assistance at the facilities, a staff will be present to assist immediately.
What's more, Extra Space Asia facilities are also equipped with 24-hour CCTV monitoring, and all customers will be provided with a unique PIN code to access the storage area. In terms of storage units, they can only be accessed by the customers as only they have the keys to their storage units. The storage facilities are also climate-controlled with a 24/7 air conditioner and dehumidifier. With all these features in place, all customers can have peace of mind knowing that their items, even temperature-sensitive items, are kept in a safe and secure environment.
If you're searching for a self-storage unit to store all of your home items or would like to learn more about the various storage services, feel free to visit any of Extra Space Asia storage facilities located around Singapore today! But if you are looking for an alternative storage solution, you can also try Extra Space Asia's e-Valet Box Storage, an on-demand box storage solution at just $5/box per month. Click here to find out more. Simply sign up for our e-Valet services online and receive boxes at your doorstep. When you are done packing, we will return to collect your boxes and store them in our secure storage facility.
Did you know that at Extra Space Asia, we offer both storage services and moving services too? With our newly launched e-Move service, we are now able to assist you through your moving process. WhatsApp 83 452 452 today to receive a quick mover's quote or to find out more.