May 11, 2020
Gunpla Display Tips – How to Perfect that Kickass Pose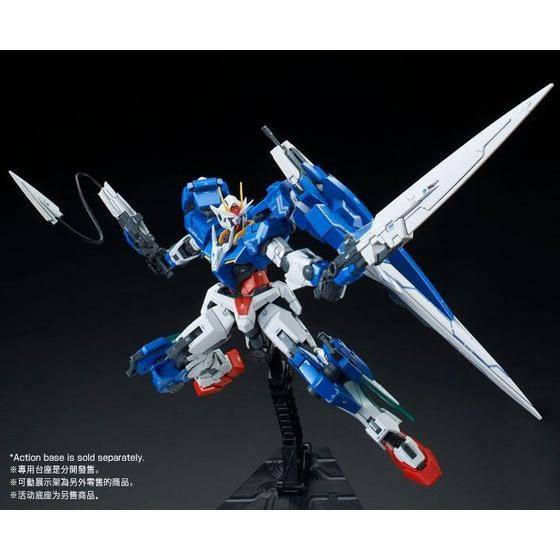 Image Credit: p-Bandai
Now that you've finally completed your gunpla model kit, it's time to show it off to the world! Now you just need a kickass pose to go along with it. Easier said than done – achieving a good pose might be challenging but will definitely bring your gundam model kit to life.
Read on to find out how you can make your dream gunpla pose come true.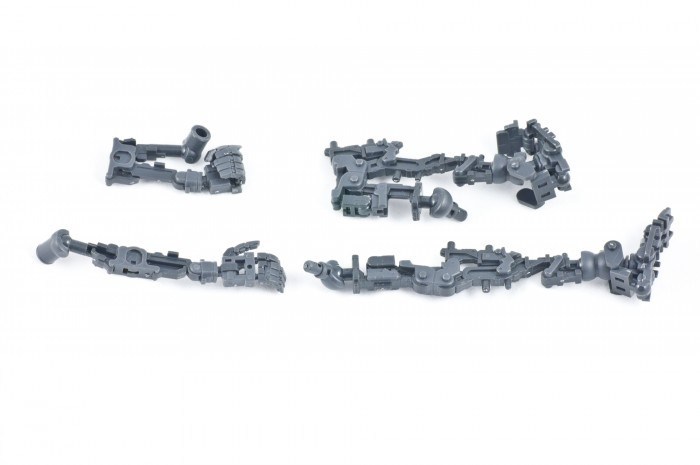 Image Credit: Hobbyhovel
Understand the limitations of your gunpla kit
Not all model kits are created equally. Some are made with more love and attention than others. If you've been watching Mecha Gaikotsu YouTube reviews, you'll know exactly what we meant.
Before we dive into how to pose your gunpla, you'll first have to understand the limitations of your kit. For example, some kits tend to have better joint articulations which allow their poses to be more robust.
Once you have understood your gunpla limitations, we can move on to deciding a cool pose for them.
Decide on a kickass pose
This will probably be the most important decision that you'll have to make. Do you want to recreate the box art action pose? Or do you want it to adopt a free-standing stance?
Once you have decided on a pose for your gundam, it's time to dive further into the details. Each weapon, backpack or shield will usually come with an assortment of parts. So, choose the ones that you require.
Remember that the parts chosen will directly affect your posing options. Two-handed weapons such as the Wing Zero's twin buster rifle will be much harder to work with compared to a one-handed weapon.
If you're looking to recreate a battle scene from the gundam universe, just posing one gunpla alone isn't going to cut it. You'll need to pose multiple kits together. For example, you'll need both the Aegis and Strike to recreate the scene where Athrun decided to self-destruct the Aegis while grappling the Strike, destroying both units.
Mimic human poses
Alternatively, you can make your gunpla look more kickass by mimicking their poses after humans. After all, Gundams are humaroid machines. They have arms, legs, torso and heads just like us.
Forget the online research of what poses your gunpla can make. Instead, search for various online images of a human in an awesome pose with similar weaponry, and try to mimic their poses.
This will give your gunpla more originality and leave your friends scratching their heads on how you did it.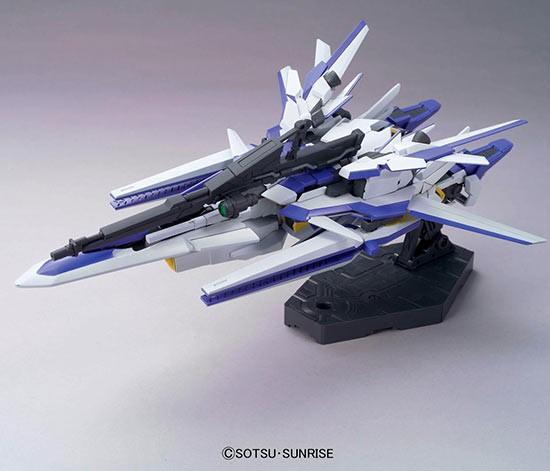 Image Credits: mech9
Make use of your gunpla special feature
Different Gundams have different unique features that you can use when considering their poses. Why not make use of your gunpla special feature for the pose? That will make your it truly unique and different from the rest!
Use an action base
Despite being a humaroid machine, Gundams usually spent most of the time flying or floating in space. We can replicate this using an action base.
An action base is a plastic stand that can hold your gunpla kit up, allowing for a more dynamic pose. Typically, you'd want to make use of either Action Base 1 or Action Base 2. Each base comes with various adapters that fit most gunpla kits.
To spice things up, if you really want to make a statement, there are also special action bases like a Unicorn Gundam theme action base or a Sinanju theme action base!
Just head online to hobbylink japan to view all the different action bases that they have! You'll be surprised at what you find.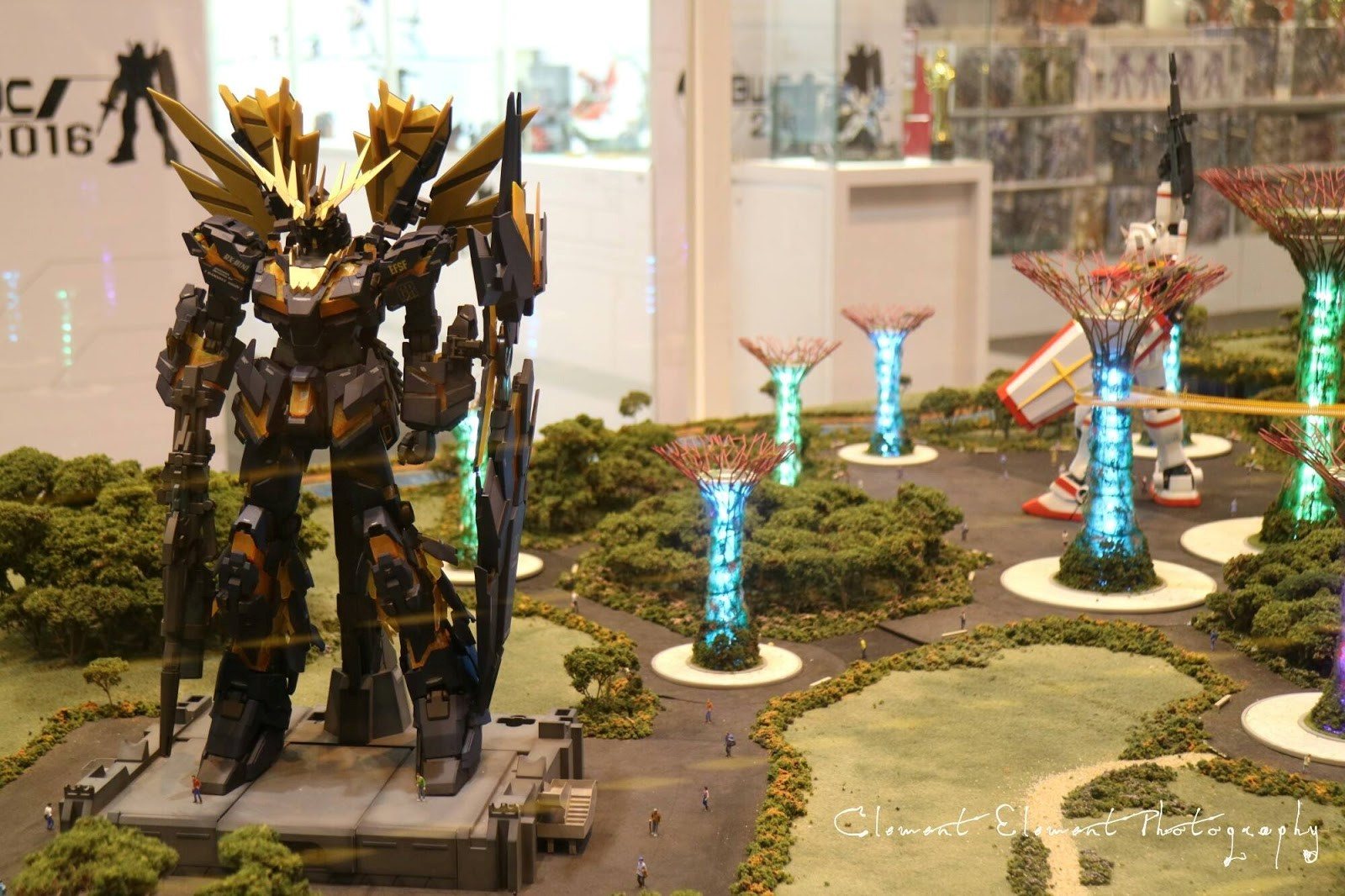 Image Credit: Clement Element
Make use of the environment
In the animation, we often watch Gundam fight in urban areas, the forest, over the ocean and even in space. How can we replicate the same setting for your gunpla? Consider building a diorama for your gunpla as they can even make basic kits look special! You can learn how to build a diorama for your gunpla over at gunpla 101.
Have fun
The most important thing about posing your gunpla is having fun! This hobby isn't supposed to add more stress – it's supposed to add fun and joy to your life. Don't fret over every mistake, it happens to everyone. Furthermore, mistakes will only serve to improve your skills.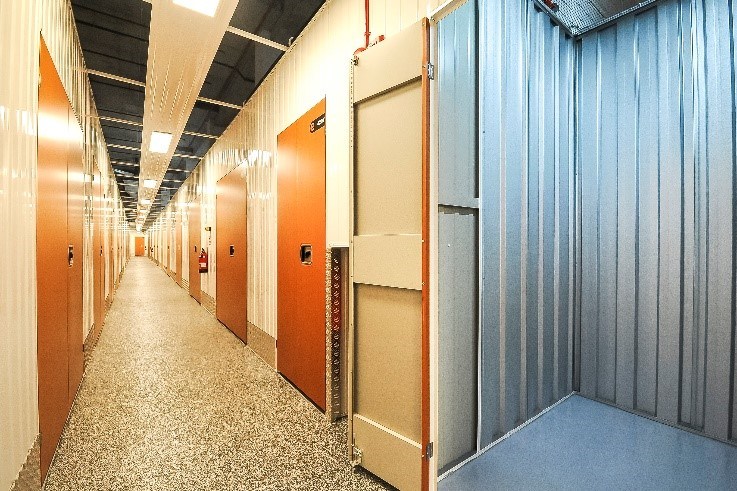 Not enough space on your display shelf?
If you don't have enough space on your display shelf, you can always store your old gunpla with us. Our self-storage facilities* offer the perfect condition to store your collection; air-conditioned storage temperatures are maintained between 23°C to 25°C with dehumidifiers, so you can have peace of mind that your gunpla collection is safe and secure all the time!