October 12, 2021
Moving Tips 101: How to choose a self-storage during the moving or renovation period.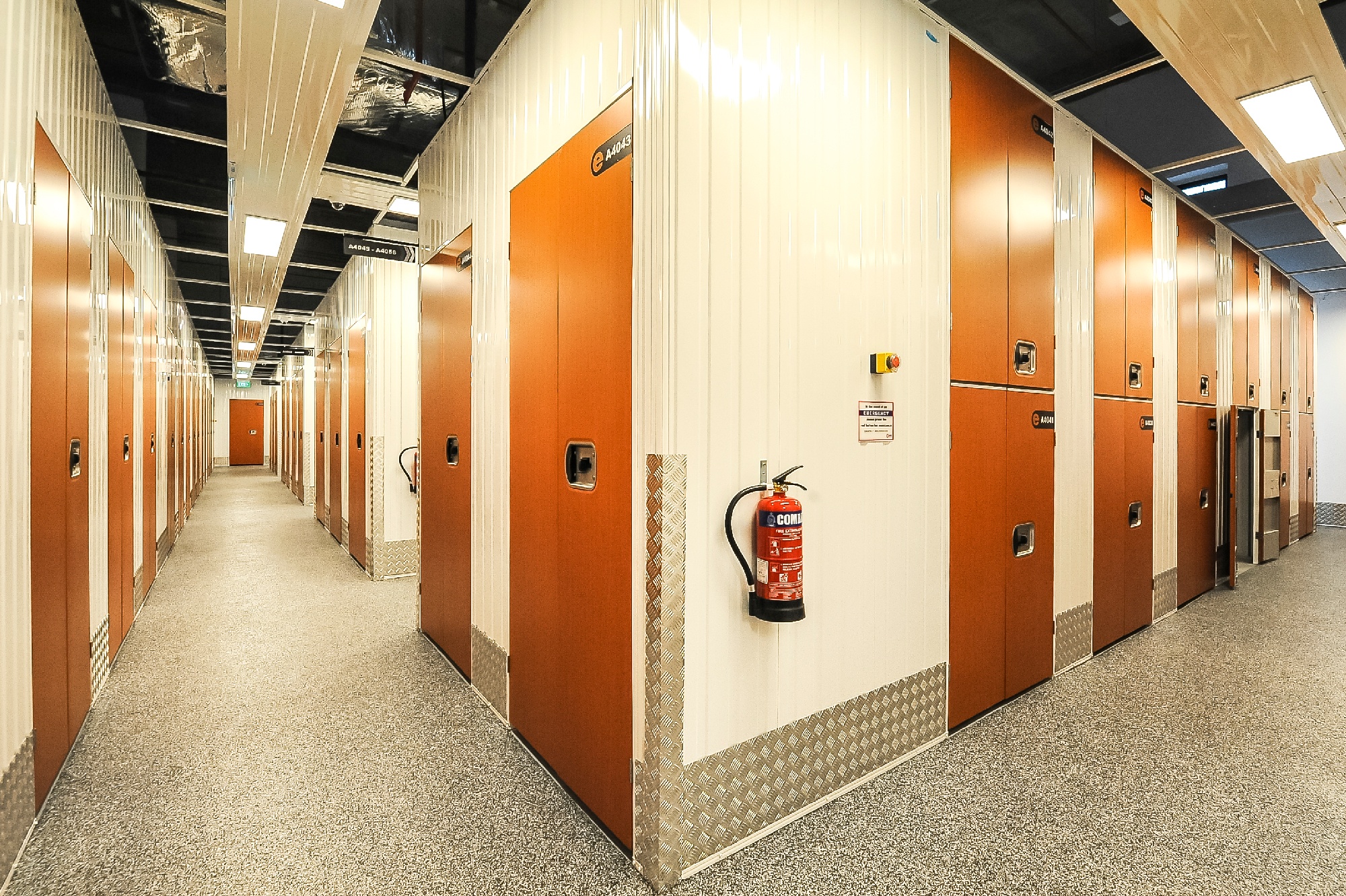 Many will ask why we need to store our items and furniture in a self-storage facility during the moving or renovation transition period. A self-storage unit can be a lifesaver, especially during these stressful transition periods, as it provides you with a temporary storage space for all your items while you move into a smaller home or nowhere to keep all of your belongings.
It is also a storage solution to store your furniture during your home renovation to protect them from dust. When researching for the best storage fit for your needs, here are some tips on how you can choose a self-storage solution.
Search for storage providers who offer short term storage plan
During these transition periods and renovation times, most people are looking for a short-term storage solution (approximately three months or less). When you are finding a self-storage facility, it's important to find out the shortest storage plan available.
This will help cut down on the unnecessary cost when you only need to store for one month. If you are looking for a self-storage facility that offers less than one month of storage, you can choose to store with providers such as Extra Space Asia Self-Storage. Our facility provides a minimum 14 days storage period as compared to a minimum of one month storage period at most storage facilities.
Look for a storage facility near your home
If you are planning to store your furniture and belongings in a storage facility, it is always good to find the storage space nearest to your home. This will help cut down the travelling time and cost if you are thinking of moving your items by yourself to the storage unit. By choosing to store in a storage facility near your home, it will also be more convenient if you need to store or retrieve from your storage unit. For Singapore, it will be easy to find one storage space near your home as there are many storage providers available. However, it is important to choose a reliable option so that you can be assured that your items are in good hands.
Choose the storage provider that has a person in charge at the facility 
With a professional present at the facility, you will enjoy peace of mind knowing that if you need immediate assistance during operation hours, there is someone there to assist you immediately. The on-ground service staff will also act as a form of security as with them around, you can be assured that your items are stored in a safe environment. If you are looking for a self-storage in Singapore with on-ground customer service executives, you can always store with Extra Space Asia Self-Storage.
Store with a storage provider that offers a wide range of storage sizes
Unsure about the storage size you will need to store all your items? It is good to visit the storage facility that you plan to store your items before confirming all of the details. This will help you to better understand the storage surroundings, the available storage sizes and also know who to find should you face any problems down the road. If you choose a storage provider such as Extra Space Asia Self-Storage with a wide range of storage sizes, it would also be more convenient for you to scale up or downsize your storage space to fit your changing needs. This will also be a cost-effective storage solution as you will still be able to enjoy more space at home and also save the cost of relocating your items to another storage facility.
Founded in 2007, Extra Space Asia has over 60 storage facilities with over 15,000 storage units across Hong Kong, Singapore, Malaysia, Korea, Taiwan and Japan. Our industry-leading presence in Asia gives us credibility and allows us to operate self-storage facilities of the highest standards worldwide. We've also always strived to build facilities to improve people's lives and work. This is professionally delivered through our cutting-edge services, uncompromised security, and a wide variety of storage unit sizes available 24/7. If you're looking for storage solutions for personal, family or business use, rest assured that your items are in the safe hands of Extra Space Asia.
Did you know that at Extra Space Asia, we offer both storage services and moving services too? With our newly launched e-Move service, we are now able to assist you through your moving process. WhatsApp 83 452 452 today to receive a quick mover's quote or to find out more.