September 24, 2018
Does a smaller HDB home mean lesser storage space?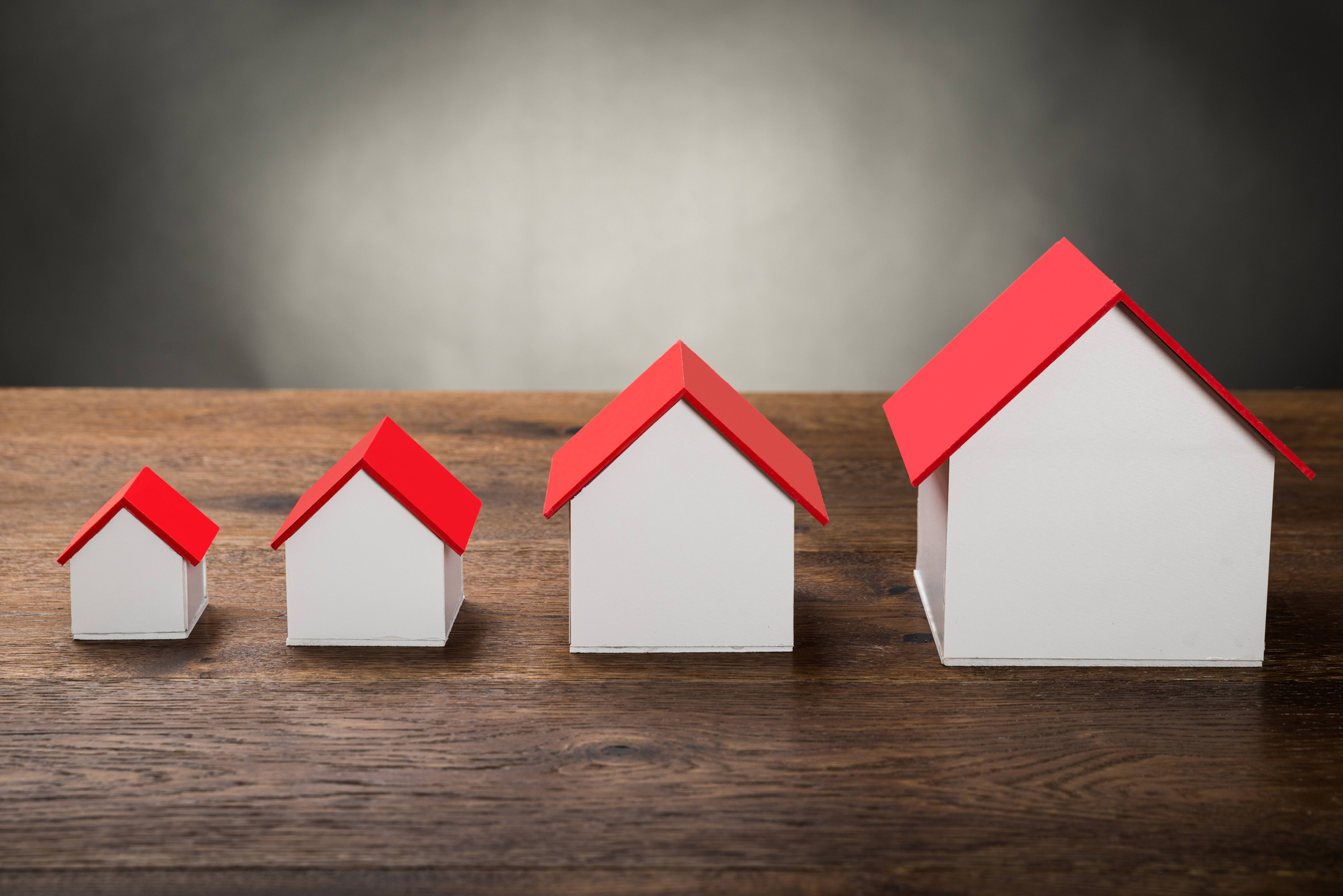 "Why does my new 4-room HDB flat seem smaller than my previous 4-room HDB flat?"
I bet that's what you're thinking if you have moved from an older-generation flat to one of the new HDB flats today.
The truth is, it is smaller. Infact, much smaller. Our HDB living spaces are indeed shrinking if you're comparing with HDBs that are built before 1997. Here's a size comparison.
HDB built before 1997
| | |
| --- | --- |
| Type of HDB | Size of HDB |
| 4-Room HDB Flat | Between 85 and 105 square metres |
| 5-Room HDB Flat | About 123 square metres |
Source: Gov.sg
HDB built after 1997
| | |
| --- | --- |
| Type of HDB | Size of HDB |
| 4-Room HDB Flat | About 90 square metres |
| 5-Room HDB Flat | About 110 square metres |
Source: Singapore Housing & Development Board
With our HDB homes getting smaller, most people would start to wonder how to fit everything into the new house. Here are some ideas on how you can make room for more storage space at home.
1: Make use of wall space
In a home of limited spaces, consider using the wall to create more storage space for your knick-knacks and books. Creative shelving ideas include 'strip-like' open bookcases that trail end-to-end across the ceiling area (see picture below). This can be a good storage option for book lovers with a bigger-than-usual collection. With these shelves, you'll have a beautiful display PLUS! more walking space and floor area for other furniture too.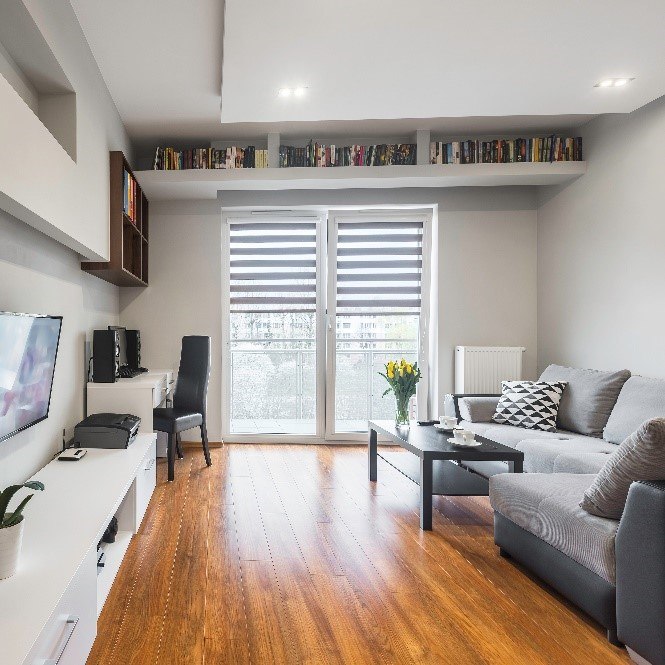 Need more storage? Here's another tip: Tap into all that wall space around your bed. From the sides to even the top of your bed, all these areas can be better utilised with a custom shelving system.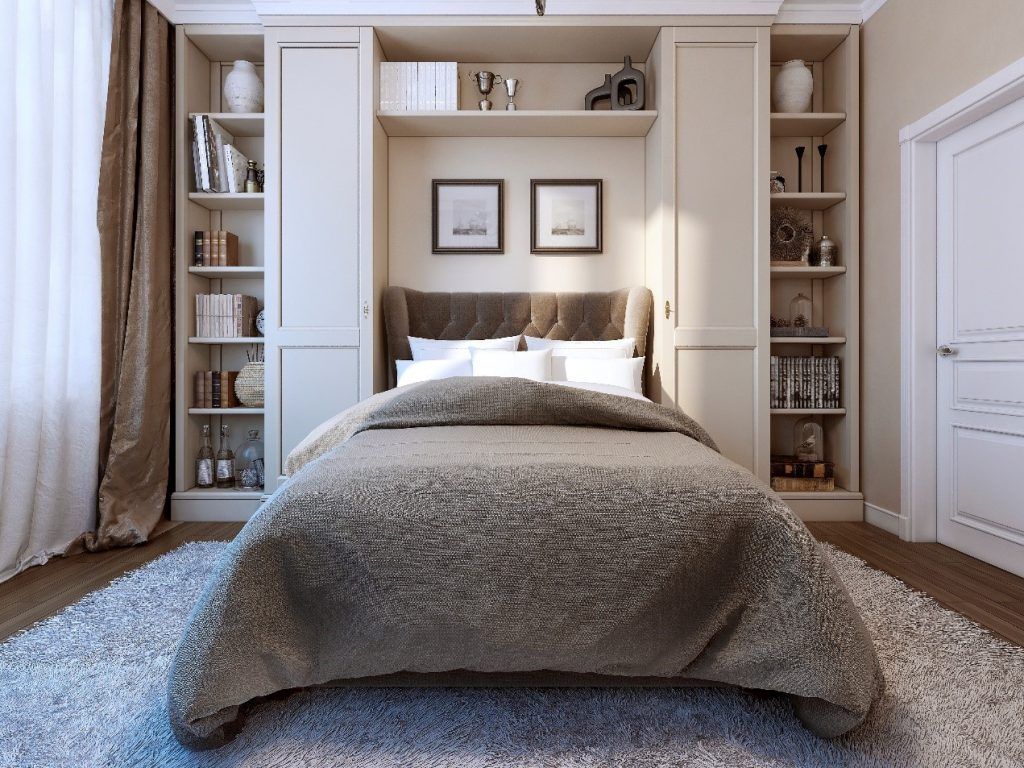 2: Turn the floor area into another storage space
With limited space on ground, why not create more space 'underground'? You can explore having floor storage in the form of a platform bed or even as your children's play area. Floor storage is a good option if you'd like your home to achieve the minimalist look, as everything can now be kept out of sight, leaving your home to be free from all that clutter.
Floor storages would also remove the hassle (and pain) from storing at hard-to-reach areas such as high shelves and cabinets. No more straining your back just to keep something!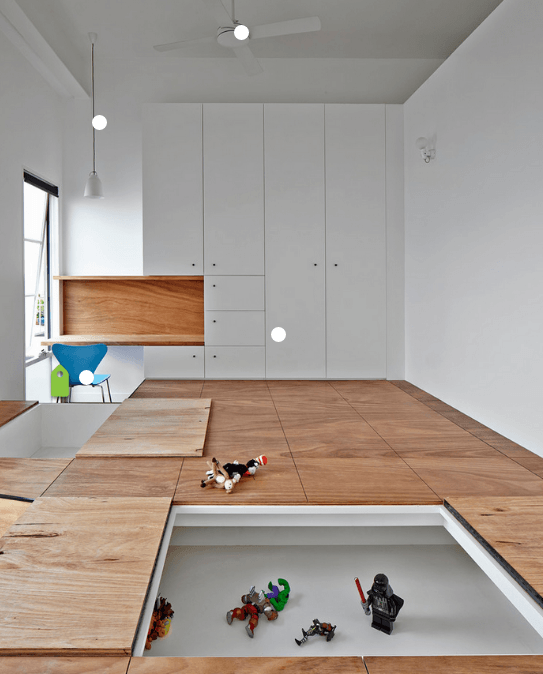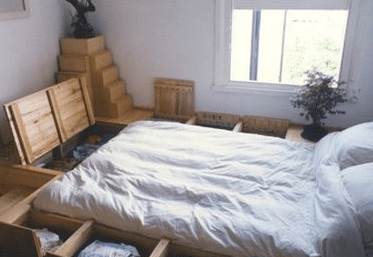 Source: Pinterest
3: Double up with a double-decker
Looking to fit more than one person in the bedroom? It might be hard to put 2 beds in a room, given our current HDB bedroom layout. In this case, a double-deck bed would be a more feasible solution and you can also free up more space for a cozy study table.
Better yet, opt for a combination look (see below). This multi-functional furniture not only saves space but also creates more storage space for the children with more drawers.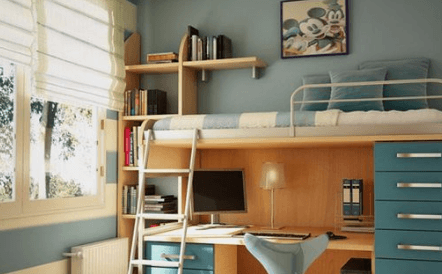 Source: Pinterest
Here's another smart solution…
If you're still looking for more space to store rarely-used family items, you can always keep them at Extra Space Asia self-storage where you can still access the items 24 hours, any time any day. If you are unsure on which storage facility is nearest to your home, simply visit
'Our Facilities'
page and we'll advise you on the location coupled with the best promotion for the storage size you are looking for. Say 'yay' to more space!