October 25, 2022
Smart Storage – The new generation of keyless self-storage access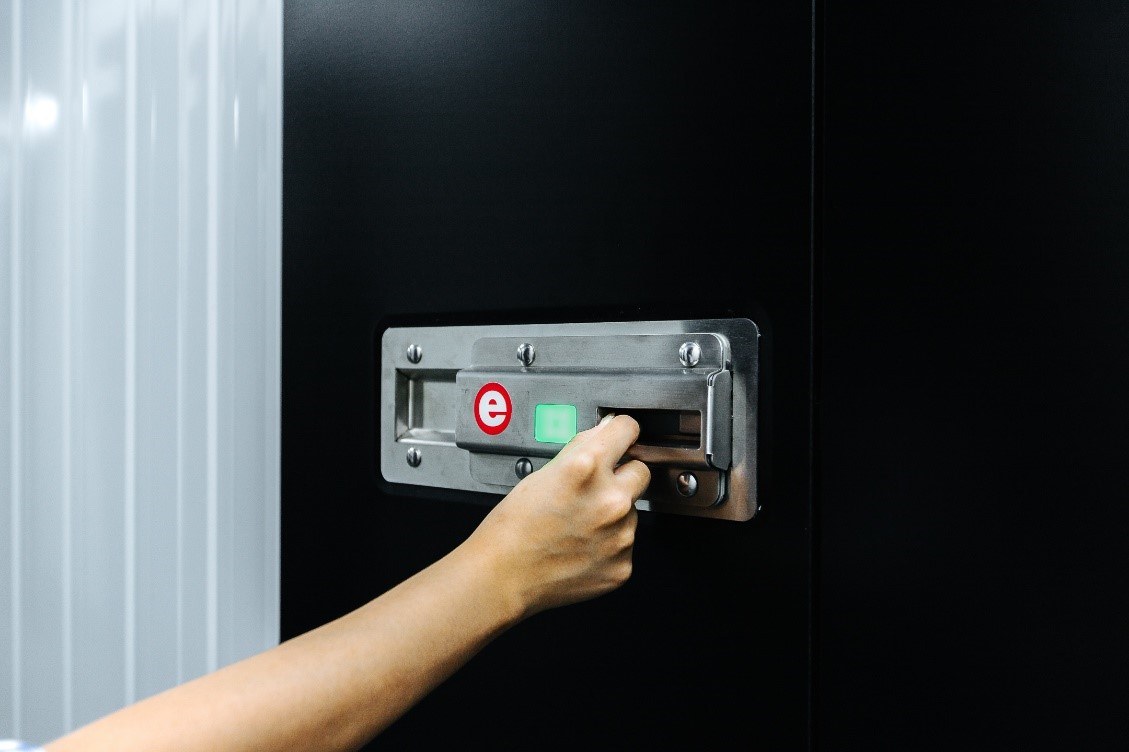 Smart storage units are the latest technology in the self-storage industry. Instead of a traditional storage space door secured by a lock, smart storage allows users to access their storage unit using their smartphones! This is done by integrating a wireless smart lock system into the self-storage unit.
At Extra Space Asia, we are Singapore's first self-storage company to integrate the award-winning Noke smart security technology into our self-storage system, offering a keyless self-storage experience.
Here are two benefits of our keyless smart storage unit for your consideration!
Experience seamless convenience
We believe that your storage experience should always come first, and our keyless smart access storage system offers you the most convenient self-storage experience.
You will no longer need to remember your PIN code or handle a physical lock and key to gain access to your storage unit. All you need is your smartphone!
Enjoy peace of mind
At Extra Space Asia, our keyless smart access storage also offers our customers a wealth of on-site data for both security monitoring and predictive analytics on top of our existing security system.
This means that all smart storage unit activity is monitored in the app, and our customers will only have access to the area where their storage space is located.
Furthermore, all our keyless smart access storage space is equipped with End-To-End Bluetooth Encryption, thanks to Noke, an award-winning smart security solution!
Share access with your friends and family
Another benefit of Noke that customers frequently use is the shared access feature. This allows our customers to share and control access to any family or friends all without being required to be physically present at the storage unit!