December 25, 2019
Extra Space X SAS
Celebrating Christmas with the Elderly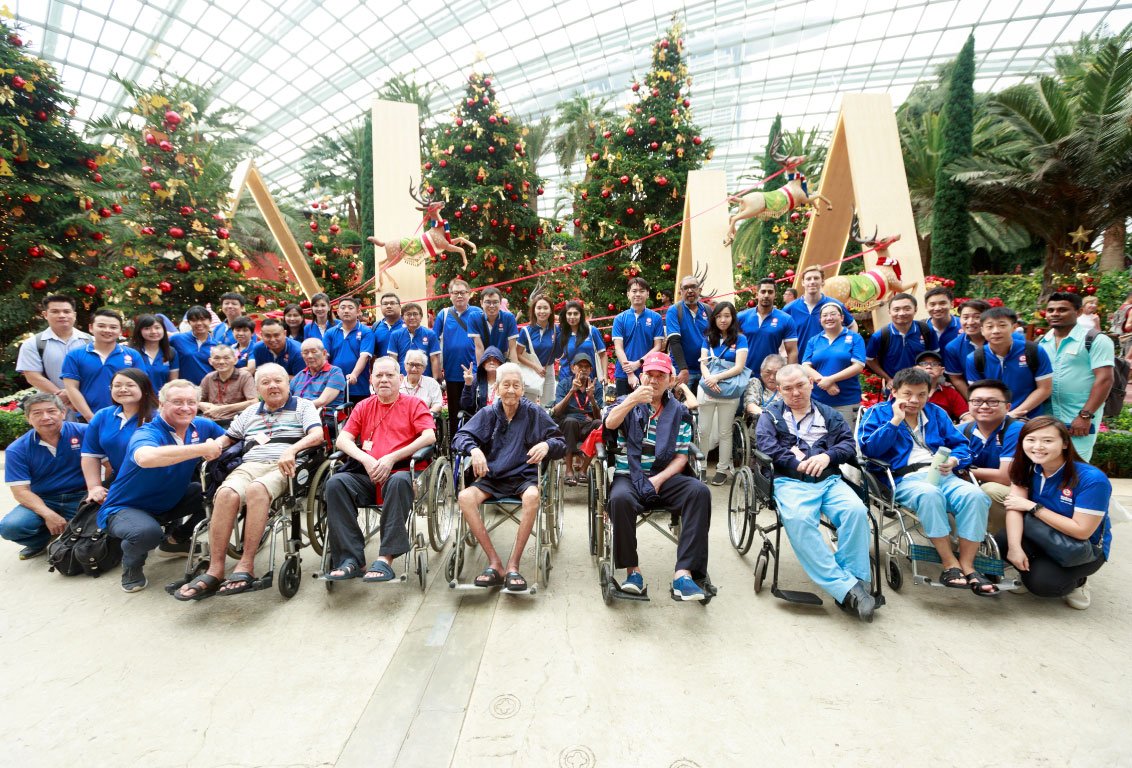 An

ExtraSpaceCares

initiative
Based on the Department of Statistics Singapore, as at end June 2019, the proportion of residents aged 65 years and above has increased from 8.8% in 2009 to 14.4% in 2019. This has led to the old age support ratio in Singapore (where residents aged 20-24 years per resident aged 65 years and above) to be 4.5% in 2019. With the growing numbers over the years, Extra Space Asia feels that it is imperative for us to find ways within our means to lend a helping hand to our elderly community. In 2019, we partnered with Society for the Aged Sick (SAS) and celebrated Christmas with our elderly friends at Gardens by the Bay Singapore.
SAS is a non-profit nursing home that provides residential and respite services to people in need of daily skilled nursing care and/or assistance in daily living activities, and who cannot be cared for at home, particularly the less privileged.
Through this CSR initiative, we were able to bring our elderly friends out of their home to bask in the Christmas festive spirit within the picturesque nature at Gardens by the Bay's Poinsettia Wishes floral display, located in the Flower Dome. Since it was their first time to the Poinsettia Wishes floral display, it warms our hearts and brings us great satisfaction knowing that we were able to bring smiles and laughter to everyone during this festive and joyous period.
Here's how our meaningful day went by with our friends at SAS.