April 17, 2023
Storage Tips for Sharing a Closet with Your Partner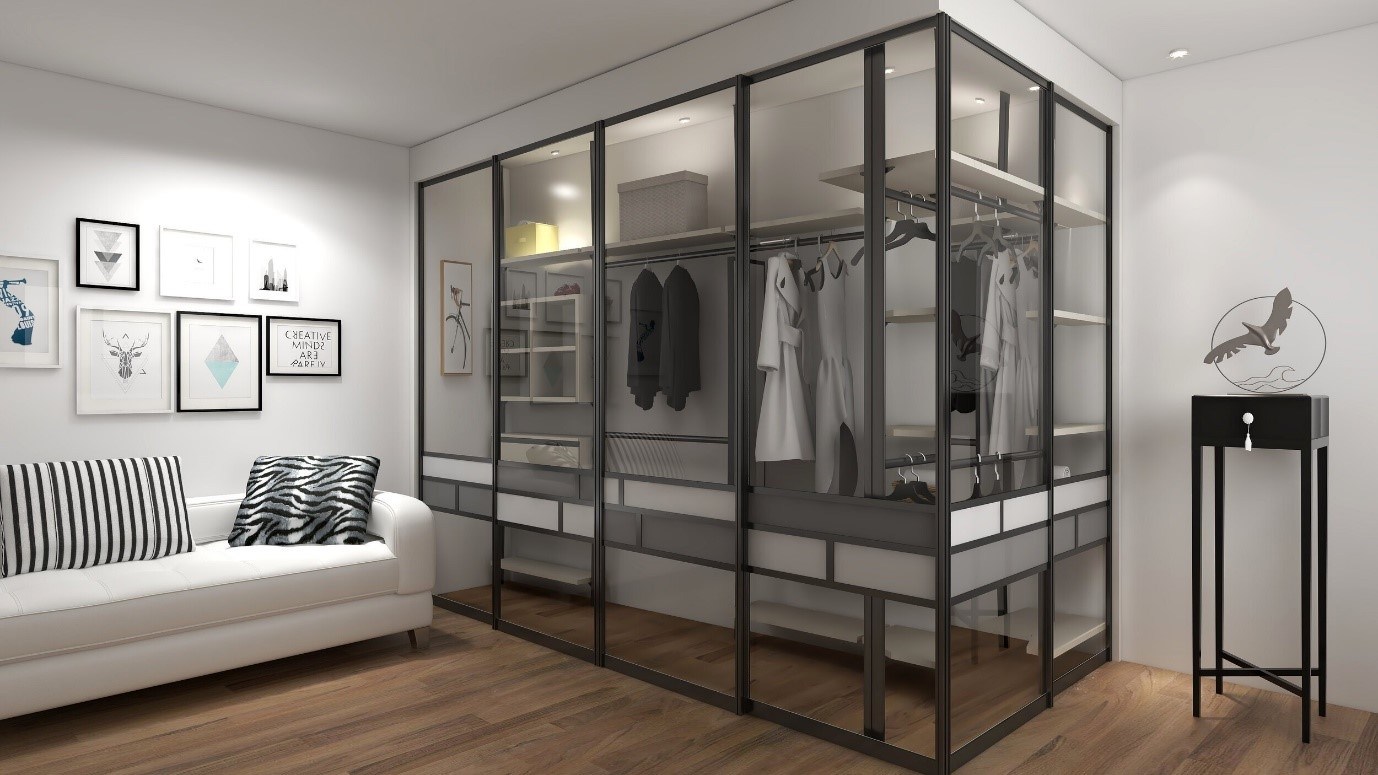 Image Credit: SquareRooms
It is hard enough to create space in your closet, let alone share one with your significant other. After all, sharing your closet means squeezing two wardrobes worth of clothes into one. In fact, it can cause many couples to have arguments regarding the space they take up.
Perhaps one person is dominating the closet space while the other can barely store their essentials. It can be even worse when one person hoards the space and refuses to downsize!
Although it can be difficult to compromise, there are various ways and methods to mitigate the effects of a shared closet. You just need creativity, smart planning, and an open line of communication with your partner to make it happen.
Read on to find some helpful storage tips for you and your significant other to get the most out of the shared closet space!
Declutter your closet
Before you start arguing with your partner over who has what space, you will need to declutter so that you only leave space for the stuff you wear and love. This move will be the key to maintaining an organised closet, especially now that you will need to share your closet with your partner.
Many people are guilty of holding onto clothes that they have not worn for years with the mindset that they will wear them in the near future.
The best strategy is to ask yourself if you will wear them within a year. If the answer is no, it will be good to do yourself a favour and get rid of the 'dead weight'. You will not only feel better but also be able to make space to prioritise the clothes you like with all the additional space you will find.
Divide the closet space evenly
Once you have decluttered and confirmed the items you would like to place in the shared closet, it is time to figure out how you want to divide the space.
The best approach is to divide the space evenly—yes, evenly. You and your partner are in an equal relationship, and your closet should be the same. You should get one side while your partner gets the other. If you can't place all your stuff into the closet, it will be on you to find another location to supplement.
However, keep in mind that it does not have to be tit for tat; for example, your partner may be taller and can access the shelving on top easier as compared to you. As such, you can work out a mutual decision on who takes the high floors and the ground space.
Making use of a secondary storage space
More often than not, your belongings will not be able to fit into your half of the closet, even after all the decluttering.
Of course, one option is to completely purge the extra seasonal items to keep your wardrobe under control. However, if you require extra space, it is encouraged to have a secondary storage space.
This space can be in the form of storing them in a secondary closet or making use of boxes to store off-season items under the bed. You might also want to consider storing them with us, where we provide you with a wide range of storage sizes ranging from 10 square feet to over 400 square feet!
Making use of vertical spaces
An often underutilised space, using vertical storage space is a serious game-changer. Even the smallest designed closet has plenty of vertical storage, which you can make use of.
The possibilities are endless, from installing wall hooks to adding shelves and installing a towel rod! Always ensure that you maximise your closet space to make use of every inch.
Shop mindfully
Once your closet is organised, it is important to monitor what goes into it continuously. A good rule to have is to donate or discard one item for every new item added.
Once you begin to be more careful about your purchases, not only will you save money, but your closet will also become more flattering, and the items you choose will stay in the rotation longer than those you would have purchased on impulse!