May 16, 2023
Storage Tips: Preparing Your Bicycle for Long-Term Storage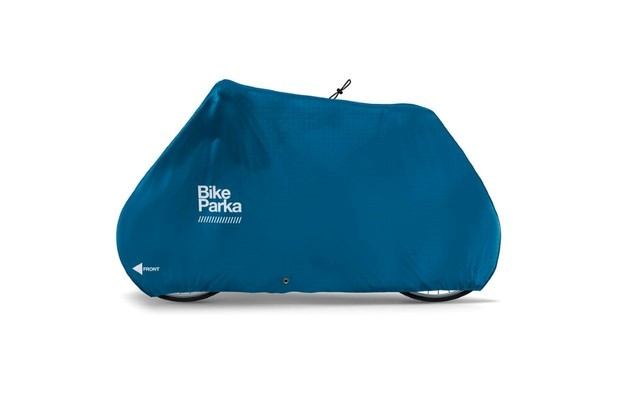 Image Credit: Bike Radar
Prolonged periods of not using your bicycle can lead to certain parts showing signs of rust or even degradation. As such, before you store your bicycle, it is advisable to take the time to prepare it for storage so that it will remain ready when you return for it.
Here are four storage tips you can use to get your bike ready for storage!
Clean Hydration Items and Remove All Electronics
The first step in preparing your bicycle for storage is to remove everything that is not part of your bicycle's frame or moving parts.
These items include bicycle bottles, ride computers, and the speedometer. Electronics, including safety lights, should be stored separately to minimise changes or damage to the interior circuitry.
At the same time, remember to clean the hydration system if you use a hydration pack. You can use a solution of vinegar and water before rinsing it thoroughly with hot water. While storing your bottles and bladder, ensure that the caps are removed.
Clean and Inspect your Bicycle
After removing the electronics from your bicycle, it is time to clean and inspect your bicycle.
While giving your bicycle a light spray of water is always encouraged, it will be better if you can also use a soft-bristle brush to remove any dried mud and dislodge dirt from hard-to-reach areas. Once that is done, lightly use a rag to dust off the remaining dirt from your bicycle frame, saddle, grips, and wheels.
To clean the chain, start by wrapping the chain up with a clean, lint-free cloth and, as you backpedal, allow the chain to move through the cloth. Repeat this process a few times until the rag remains mostly clean.
While cleaning, remember to inspect the bicycle for any signs of damage, wear or tear.
Inflate the Tires and Lubricate the Cables and Chains
Once your bicycle is cleaned, you will need to inflate your tire to the right PSI so that the weight of your bicycle does not rest directly on the rims and damage the rims in the process. Furthermore, having air in your tire prevents weak spots from developing in your bicycle tire's sidewall, prolonging the durability of the tire.
Remember to lubricate your shifting cables, braking cables, and bicycle chain. This step will ensure that rust does not set in during the storage period and help your chain move smoothly when you start riding again.
Use a Cover during Storage
While this is not mandatory, storing your bicycle under covers will prevent excess dust from collecting on your bicycle in your storage unit. Furthermore, it will be good to suspend your bicycle from the wall using a hook to ensure that the weight of the bicycle does not rest on the tires.