July 06, 2021
Storage Tips For Your Handicraft Products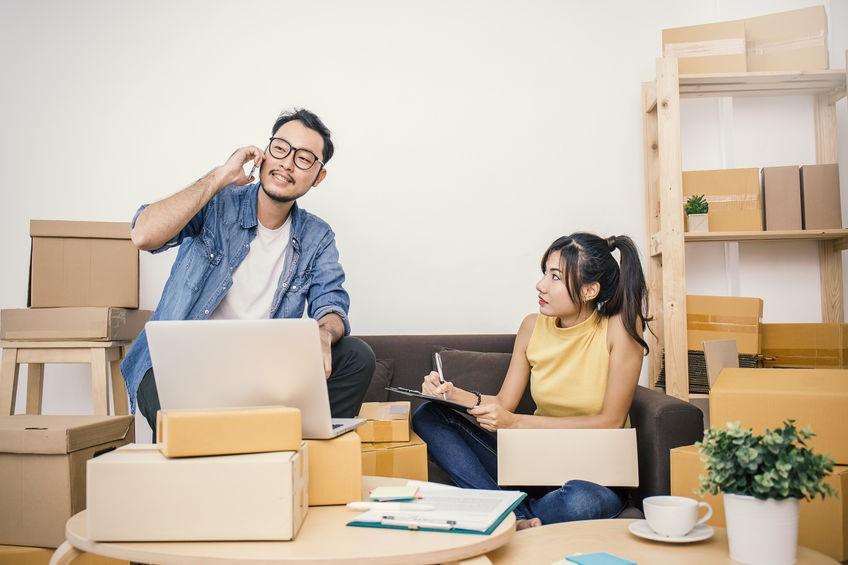 As your home-based handicraft business continues to grow, one question that you might ask yourself is: 'Where do I find the space to store all my products?'
Don't worry! Anyone who has sold physical products has been through the exact same pain that you're having now.
Furthermore, every once in a while, your home will be overstuffed with products all over the floor while you prepare for the next big event or order.
As such, It's important to manage your business inventories correctly to lessen your headaches. On the other hand, if you mismanage the clutter, your home will be in utter chaos.
Here are some tips that can assist you with your crafting business!
STAY ORGANISED
Staying organised is a must, whether it is sorting your products into different containers or preparing to ship them. You need to know exactly where your product is stored, along with the tools required to manufacture them.
BRING OUT YOUR INNER HENRY FORD
Part of selling your products is manufacturing them, and to manufacture them, you'll need tools. Channel your inner Henry Ford and arrange the items according to their required stages.
POPULAR STUFF FIRST
Chances are, you'll be spending most of your time manufacturing your business's most popular product. Help yourself by arranging your storage with the most popular products up front.
While you're likely to know the storeroom by heart, diving to the back of the storeroom takes time. What you can do is implement a policy of 'forward space'. This means keeping a full box of your most popular product in easy reach.
Besides creating 'extra time' for you, this system can also assist you in keeping track of your sales trends.
MAKE SURE YOUR BELONGINGS ARE EASILY ACCESSIBLE
We're sure that you already know this. However, we'll have to reiterate that it is very important to ensure that all of your belongings are easily accessible.
The last thing that you want is to waste time searching for a penknife or your label right in the maze you've created.
MAKE USE OF ALL SPACE
We're pretty sure that you have not fully utilised all the space at home for storage. Chances are your home has a few weird nooks and crannies that you're not making use of.
While this space is not ideal for storing your business inventories, there's no reason why you can't use this space to store your seasonal decorations, boxes or other reusable items.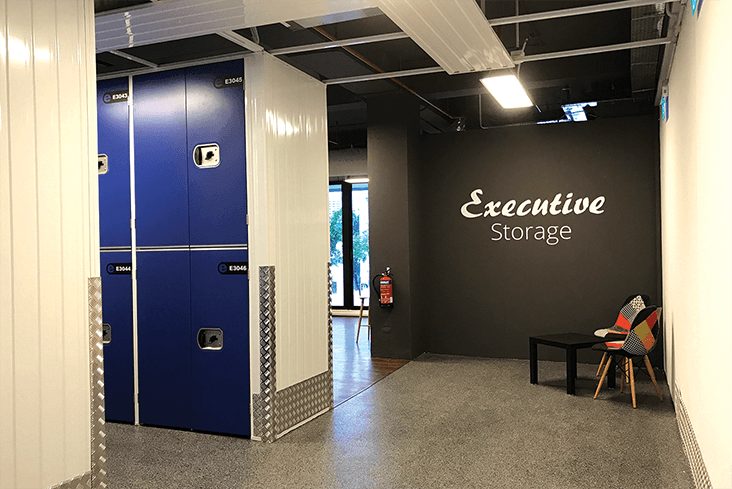 KNOW THAT HOME STORAGE IS NOT YOUR ONLY SOLUTION
Your home is not your only storage space. Sure, you'll not incur any additional cost storing at home. However, if your company continues to grow and your products start to eat into your personal space, you might need another storage solution altogether.
Consider renting a self-storage space where you can store your products and access them as and when you need them. Alternatively, if you want to work where you store your products, you can consider renting an executive storage space.
Extra Space's Executive Storage provides you with a flexible and cost-effective solution for your business storage!