April 26, 2021
Types of self-storage for all your storage needs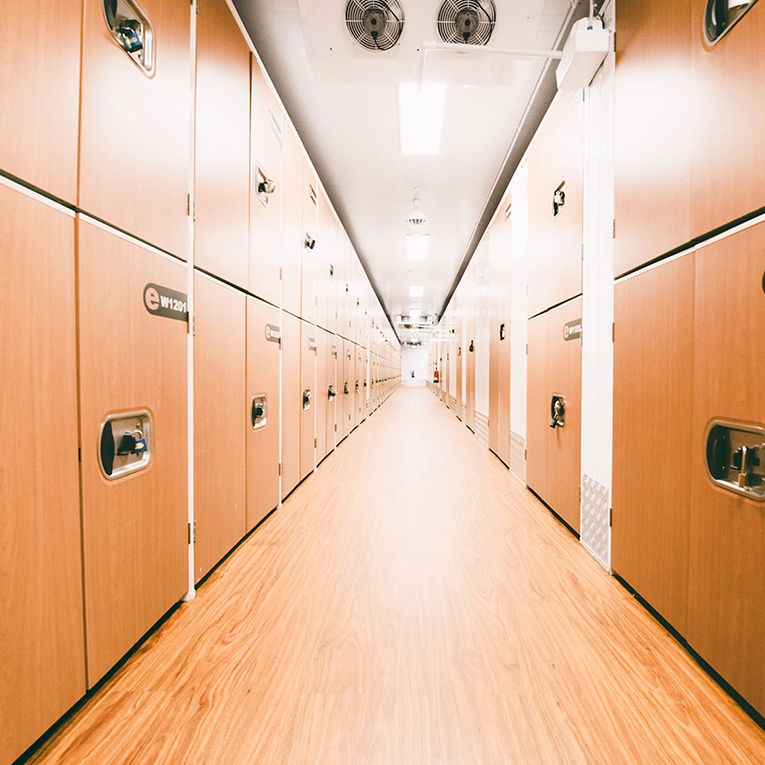 Let's face it, if you're thinking about renting a self-storage space, it can be difficult to decide what type of storage unit best suits your needs. After all, there's a wide range of storage size available; from as small as 10 square feet to as large as over 200 square feet.
Furthermore, as our needs change over time, new storage types often emerge; wine storage for wine lovers, executive storage for startups, locker storage for personal use, etc.
Here are 4 common self-storage spaces that you might need in the near future.
Locker Storage
One of the most common storage space is the locker storage. If you're looking for a small affordable storage space to store your personal belongings, this is it!
A locker storage unit is roughly half the size of a small closet, allowing you to store small household items, books and collectables.
Many people also rent a locker storage unit as their second wardrobe or for seasonal decorations that they can switch from time to time.
Storage Tip: To maximise the space in a locker unit, try stacking your boxes.
Air-Conditioned Storage Space
Another common type is storage spaces with air-conditioning. For air-conditioned storage, people usually store belongings that have to be kept at a constant cool temperature.
The most important benefit offered by air-conditioned storage is the ability to safeguard your belongings from damages caused by sub-optimal temperatures. For example, if you store your leather bags in a non-air-conditioned storage, the heat in Singapore might damage the leather over time.
As such, if you're looking to store belongings which are more prone to damages by heat (such as leather products, paintings, etc.), opting to store at an air-conditioned storage space will be a much better option.
Premium Storage Space
A less common type of storage unit is known as the premium storage. Premium storage units typically offer not only air-conditioned storage but also a climate-controlled environment.
Climate-controlled storage units allow the facility to control the humidity within the storage area. By keeping the air dry, it'll minimise the damages to your belongings against moisture-related damages.
These specialised storage spaces are best suited to store any prized collections, artworks, electronic, photographs and antiques.
Storage Tip: As premium storage usually costs slightly more than an air-conditioned storage space, determine if you really need the climate-controlled feature. If not, an air-conditioned storage space will do just fine.
[images style="0″ image="https%3A%2F%2Fwww.extraspaceasia.com.sg%2Fwp-content%2Fuploads%2F2019%2F03%2FExtra-Space-Ang-Mo-Executive-Storage.png" width="732″ align="center" top_margin="0″ full_width="Y"]
Executive Storage
Newly-launched back in 2017, the Executive storage was created to provide a flexible and cost-effective solution for businesses.
Not only does the Executive storage provide you with a wide range of storage sizes, but a shared 24/7 workspace was also implemented to allow users to work near their storage space in a conducive work environment.
With high-speed wi-fi and printers to print your documents, the Executive Storage is fast-becoming the favourite among small business owners looking to work near their storage space at an affordable rate.
If you're unsure what type of storage units that you require, feel free to drop us a call at 6771 3100 and we'll advise you accordingly!