April 16, 2020
10 Fun Facts about Wine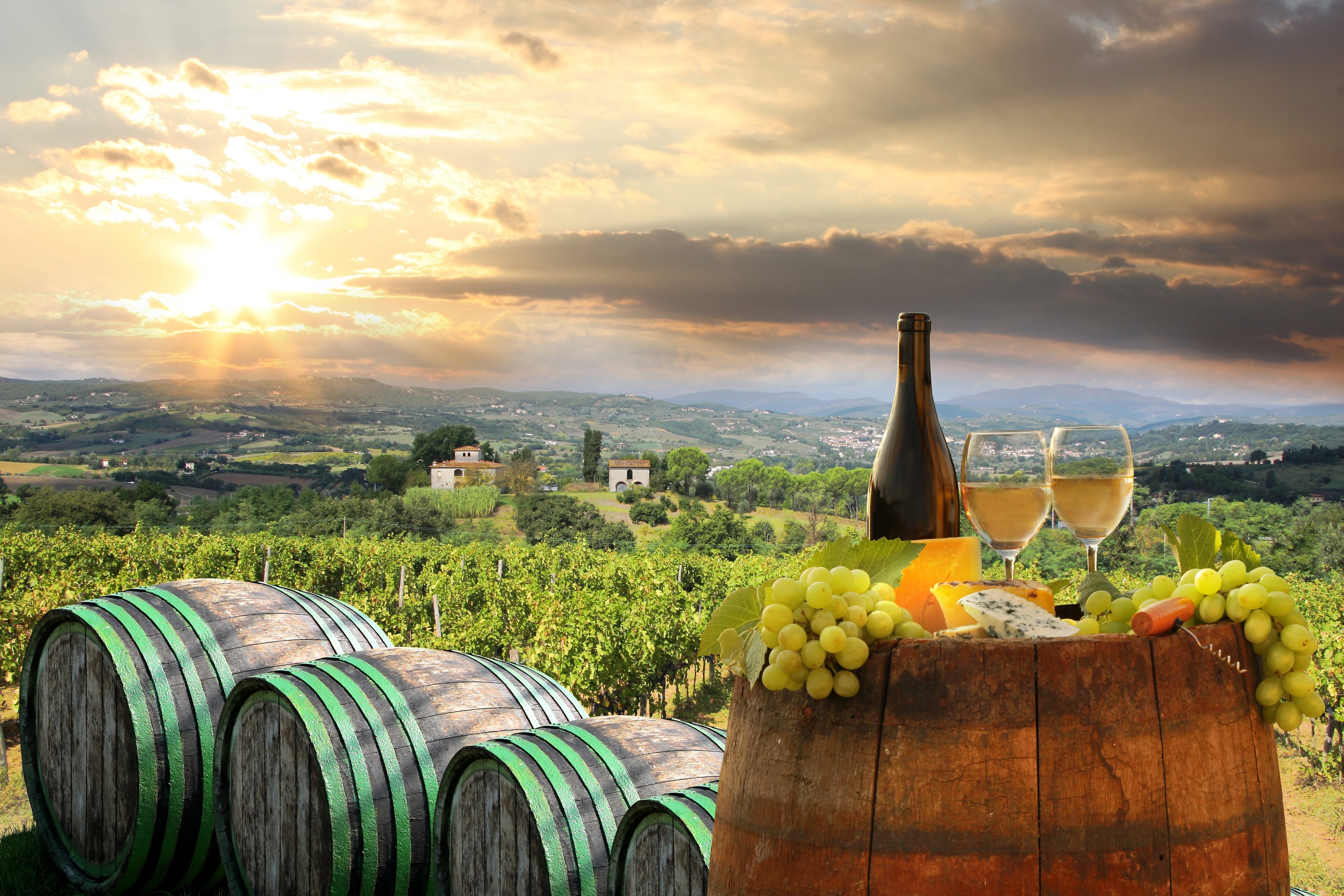 Did you know wine is made from fermented grape juice? However, the grapes used are not the usual ones we serve and eat as a fruit – who knew!
There's more where that came from. Here are 10 fun facts about wine you should know as a wine lover.
The world oldest wine cellar was found in present-day Israel, Tel Kabri in 2013 when archaeologist uncovered jugs which had not been uncovered since they toppled around 1600B.C. Perhaps due to an earthquake in the past, the wine jars were left untouched for centuries.
The corks on the wine bottles are primarily made from the bark of Cork Oak Tree. These trees reach maturity after around 25 years of growing. Upon maturity, the harvesters will strip the bark with an axe. After which, the tree will need a minimum of nine years to regrow its bark for the next harvest. This process does not harm the tree, and each tree can provide around 12 harvest worth of cork in its lifetime.
Based on The Telegraph, the most expensive wine in the world was not made in Italy or France but in America-Oakville, California. Due to the rarity and small quantities of wine produced from there, the wine has achieved cult status. A bottle of Screaming Eagle Cabernet Sauvignon 1992 managed to fetch a whopping USD$500,000 for a charity auction in 2000.
There are five types of wine, namely red wines, white wines, sparkling wines, dessert or sweet wines and Rosé. Different glasses should be used with different wines as they affect the overall aromas and taste. Click here on how to choose the right wine glasses.
Ice wine is a type of dessert wine the can only be produced in cold climates. Canada and Germany are the world largest producers of ice wines. It is made with grapes that have been frozen while on the vine. The sugar in the fruit, unlike water, do not freeze, allowing a more concentrated grape juice to be formed. Ice wine production is risky as in some years, the frost may not come at all before the grape rot. Due to the rising annual temperature, the production is limited to only a handful of countries with freezing temperatures. Therefore, the cost of one ice wine is typically more expensive and only sold in a small 375ml bottle as compared to the usual 750ml wine bottle.
According to Medical News Today, red wines are high in resveratrol and may offer many health benefits. Resveratrol is a compound that plants produce to fight bacteria and fungi and to protect against ultraviolet (UV) irradiation. It may boost our heart health, protect us against some forms of cancer and can even prevent vision loss. One study also shows that drinking a glass of red wine can decrease cardio-metabolic risk in people with type-2 diabetes. Therefore, red wine seems to be healthier than other alcoholic beverages in the market.
Wine tasting is not wine drinking. During a professional wine tasting session, wines tend to be judged and evaluated. Most wine tasting session includes people sipping and spitting the wines they tasted. However, it can also be a session where you learn about what kinds of wines you prefer. As time goes by, you can also gain more experience and confidence in your assessment of the wines you taste.
In reality, most wines are not designed to age. Contrary to most belief, most wines we buy in stores do not improve with age. Generally, everyday red wines have about a 5-year life span, and everyday white and rosé wines remain in their optimal state for only 2 to 3 years. So, remember to check with your seller for a wine's ageing period before your purchase.
In need of a faster way to chill your wines? Simply use an ice bucket, cold water, ice and salt and you will be able to chill your wine in 10 minutes. The addition of salt is to melt the ice and reduce the freezing point of water so that you can chill your wines faster.
Accidentally spilled some wine on your brand-new white top? Don't worry, all you need is some table salt to get rid of the wine stains. First, blot the wine stain with a dry paper towel. Cover the stain in salt and let it sit for at least an hour. Finally, dab the wine stain with hot water. And voilà, good as new. You're welcome!