December 22, 2020
Extra Space Asia's Christmas Food Distribution Drive 2020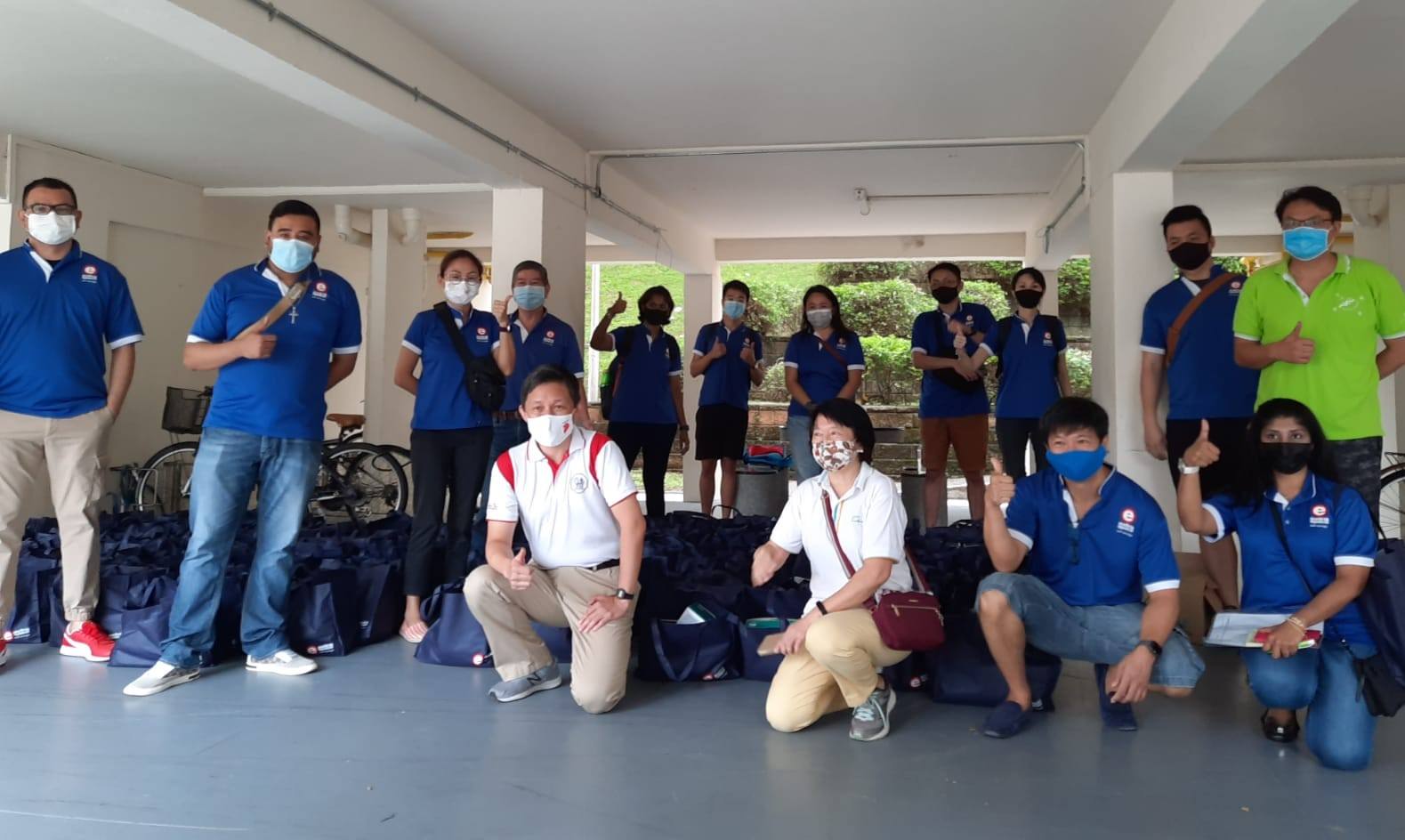 An

ExtraSpaceCares

initiative
Based on a study done in Singapore and reported on The Straits Times, about one in ten Singaporeans struggled to get sufficient, safe and nutritious food at least once in the last 12 months. Of this 10.4 per cent, two out of five households struggled to get such food once a month. The study also found that these families were more likely to be living in one-or two-room Housing Board flats.
2020 has been a difficult year that has tested us beyond measure. There were many new terms such as "lockdowns", "social distancing", "Tracetogether", "SafeEntry" and "masks mandates" that became a part of our daily lives during this COVID-19 pandemic. As the year draws to a close, we understand that the pandemic will continue to impact all aspects of our lives even as we approach 2021. With this in mind, Extra Space Asia wanted to make a difference by doing its part to help those in need.
For this year's Season of Giving, Extra Space Asia partnered with Realm of Tranquility in our first Christmas Food Distribution Drive where we prepared over 650 care packs for the beneficiaries across six different locations around Singapore. Each care pack consists of a variety of food and household necessity items. Together with the volunteers from Realm of Tranquility, we delivered these care packs to over 312 households' in Marsiling, Woodlands, Champions Way, Commonwealth and Ho Ching area.
Through this CSR initiative, we hope we were able to provide some warmth to our needy friends and to also share the joy of giving as they celebrate Christmas.
Realm of Tranquility is a non- profit organisation with a sole objective of "Encouragement of Good Deeds." Its vision is to promote social responsibility and to help the poor, needy, elderly and less privileged. They provide free Traditional Chinese medicine (TCM), food rations to the poor and needy island wide.
From the Extra Space Asia Team, we would like to wish all a Merry Christmas and Happy New Year!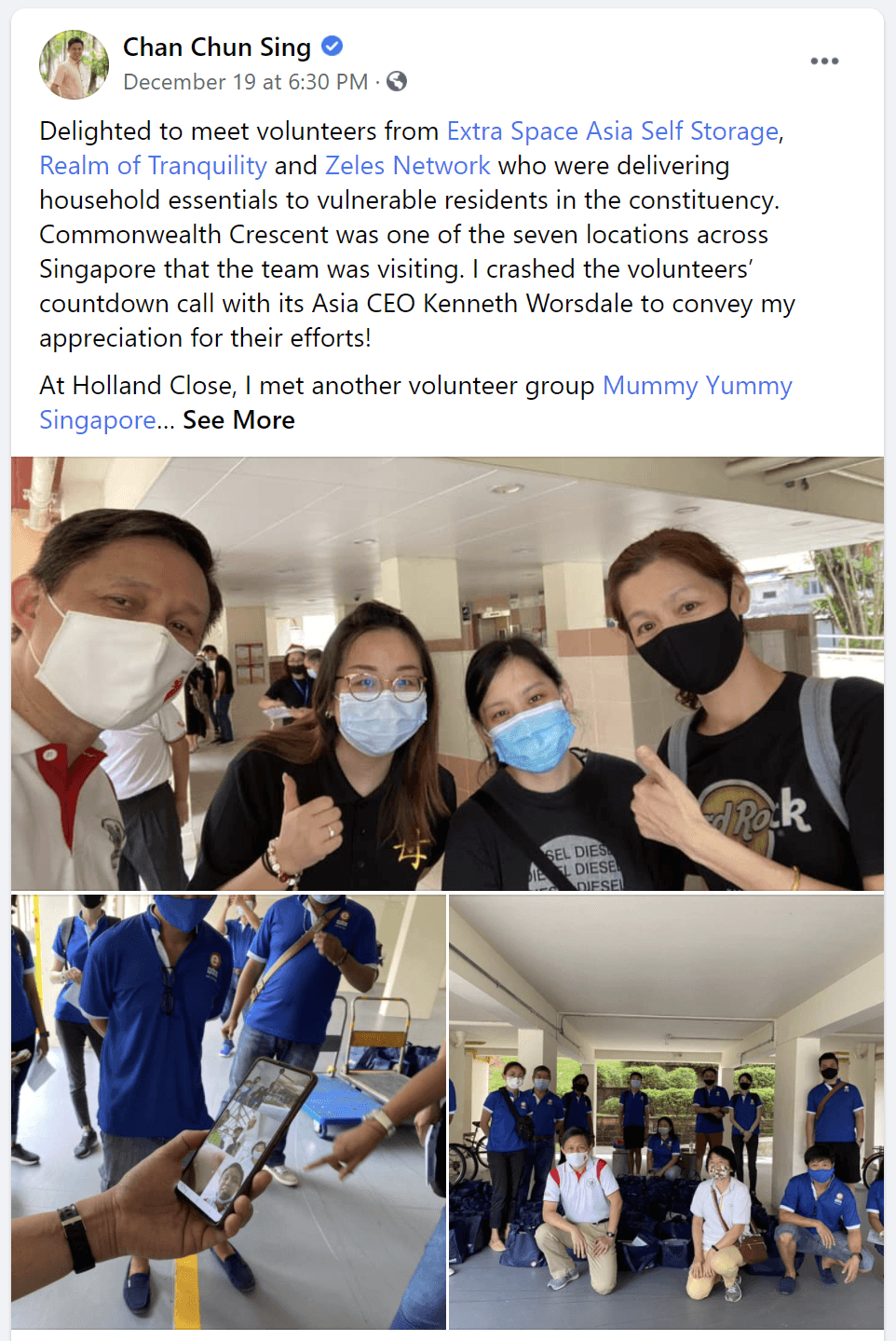 Image: To our pleasant surprise, we were joined by Minister for Trade and Industry, Mr Chan Chun Sing who was doing his rounds visiting the residents in his constituency.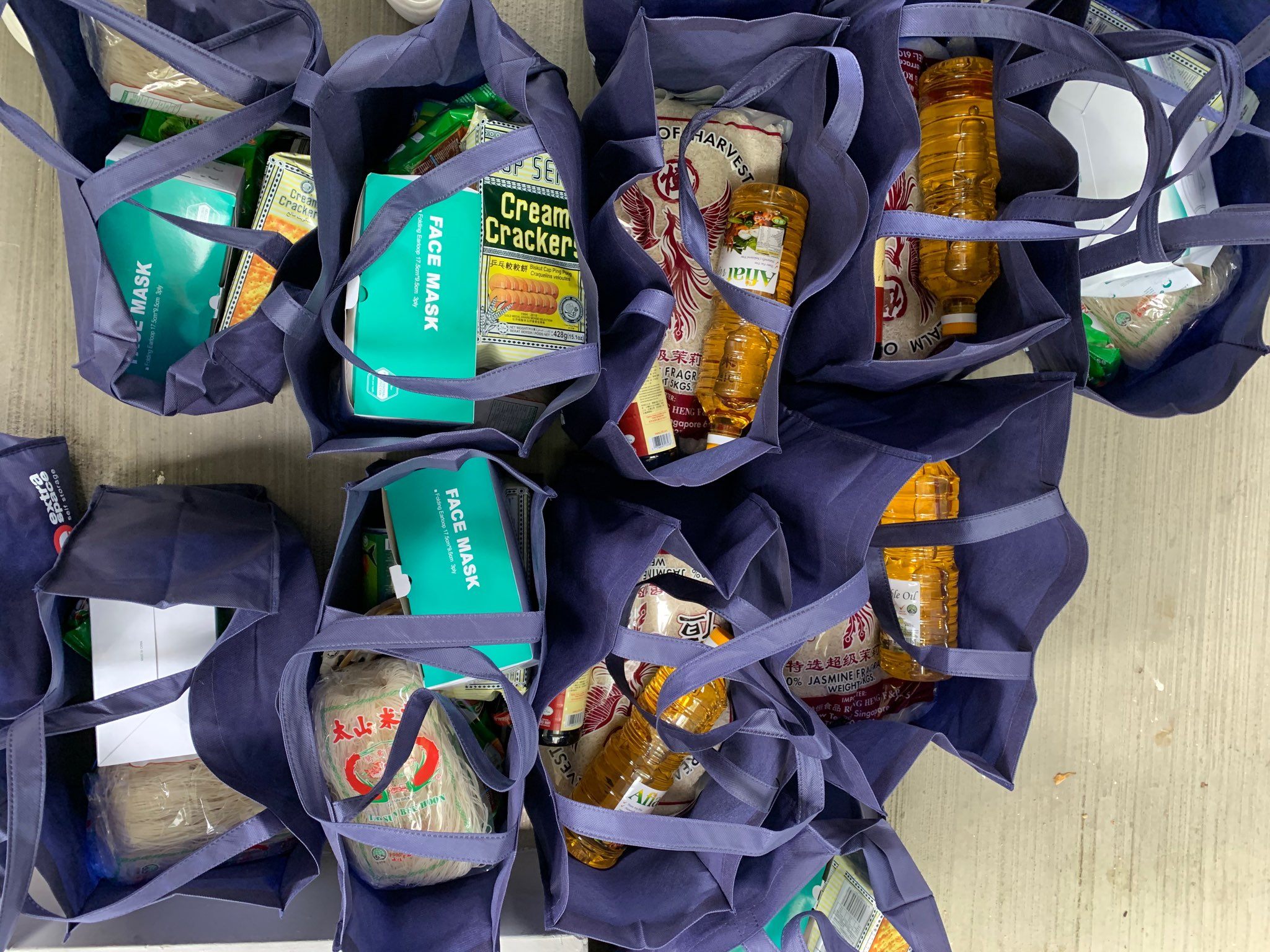 Image: Extra Space Asia's care packs consisting of a variety of food and household necessity items.

Image: Extra Space Asia's staff assisting in the distribution of the care packs to the various households.