August 14, 2020
Going Green towards a Sustainable Future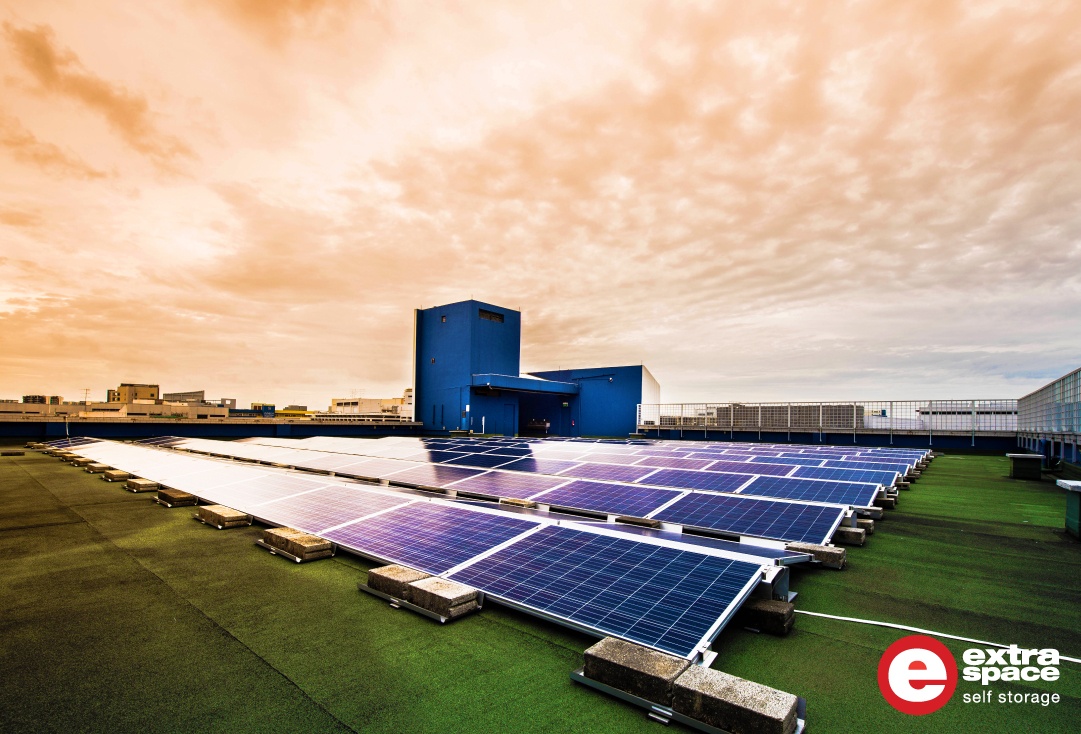 The impact of the changing climates and increasing greenhouse gases have definitely caught the attention of most people. With the rise in global warming, it has become a need for people, government and businesses to find ways to protect our Earth and safeguard it for our future generations.
Based on a National Climate Change Secretariat (NCCS) survey done in 2019, half of those polled including Singaporeans and permanent residents knew what they could do to address the climate changes and are trying their best to make small little changes. These personal steps include incorporating eco-friendly habits at home and in the office like saving water, reducing food wastage, practising the 3Rs and switching off electrical appliances when not in use.
Extra Space Asia has embarked on green initiatives since 2015, by fully outfitting our Kallang Way and Boon Keng storage facilities with solar panels. With these solar panels, we have successfully lowered our overall gas emissions and fossil fuels usage. We are also proud to be the first self-storage company in Singapore to use solar energy as a means to manage our electricity consumption.
The installation of these solar panels at our storage facilities can cover at least 15% of our total electricity consumption, lowering the overall electrical consumption powered by fossil fuels. This green movement has also helped significantly in reducing the amount of heat transferred from the roof to our self-storage units.
In our efforts to further implement more 'green' strategies and move towards a business model that prioritises sustainability, Extra Space Asia will be extending these green initiatives to more storage facilities. We hope our effort can be part of Singapore's push for a more sustainable future.