November 30, 2022
A Beginner's Guide to Renting a Self-Storage Space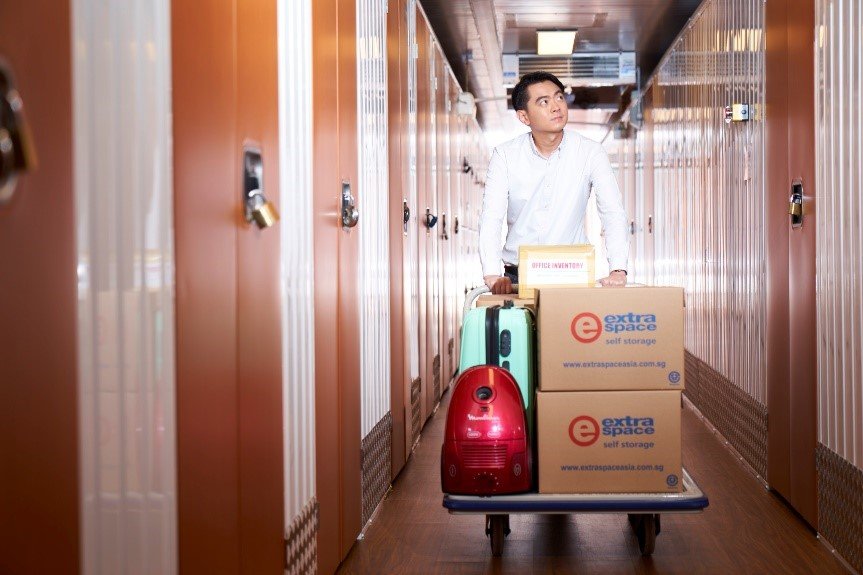 If you are not familiar with self-storage or have never used a self-storage space, you may be wondering how self-storage can improve your life and get started.
This beginner's guide to renting a self-storage facility in Singapore will walk you through some of the questions you have and should be asking before renting a storage unit.
Understand the different uses of a storage unit
There are many different ways that you can utilise your storage space. Different people use self-storage for various purposes.
For example, if you are planning to move soon, renting a storage space is a great way to store your belongings while preparing for the new house. If you are a business owner, you may use the self-storage unit to store your inventory to maximise your cost savings!
As such, there are many different reasons people use their storage space. Regardless of your needs, having a storage unit will help keep your belongings safe and secure all year long.
Check on what needs to be stored
Not every item belongs in a self-storage facility. Source for storage space at home and ensure that they are fully utilised before opting to store at a self-storage facility.
Once you have confirmed the excess belongings that require storage space, pack them up and label them accordingly. This will make it easier to locate your items when you visit your storage unit down the line.
Likewise, after you have stored your belongings, it is advisable to check up on them from time to time. Check the storage unit to ensure that standards are met and that nothing is lost, damaged, or stolen.
Choose the right storage size
If you cannot find the size you require for your storage unit, you can always consult with our customer service advisor for guidance!
It will be good if you can ensure that you choose the correct size so you do not end up paying extra for all the unnecessary space.
However, it is also not advisable to choose a unit that only fits all your existing items. You will want to give yourself some space buffer in case you accumulate more things over time.
Always measure beforehand and estimate how many things you are storing so you can have a good idea of how much space is required.
Visit the storage facility
It is always a good idea to tour the self-storage facility you intend to rent from before signing the lease. This is to ensure that the amenities and storage area is up to your level of standards in terms of lighting, cleanliness, layout and security.
Never hesitate to ask questions about maintenance, insurance, reception opening hours and storage access hours. It will also be a good idea to look online for reviews and get feedback from your friends.
Be insured
Insurance is the one thing that most people overlook. However, if you are storing your valuables in the storage unit, the last thing you want is for them to be damaged with no compensation.
As such, it is important to be insured with the right insurance company. Always ask your storage space providers for the type of insurance available for your items and the insured value.
At Extra Space Asia, it is mandatory for all customers to purchase insurance for their storage. As such, rest easy knowing that your items are in safe hands, and in the worst-case scenario, you will be covered with an insurance policy.