October 27, 2020
Simple Food and Wine Pairing Guide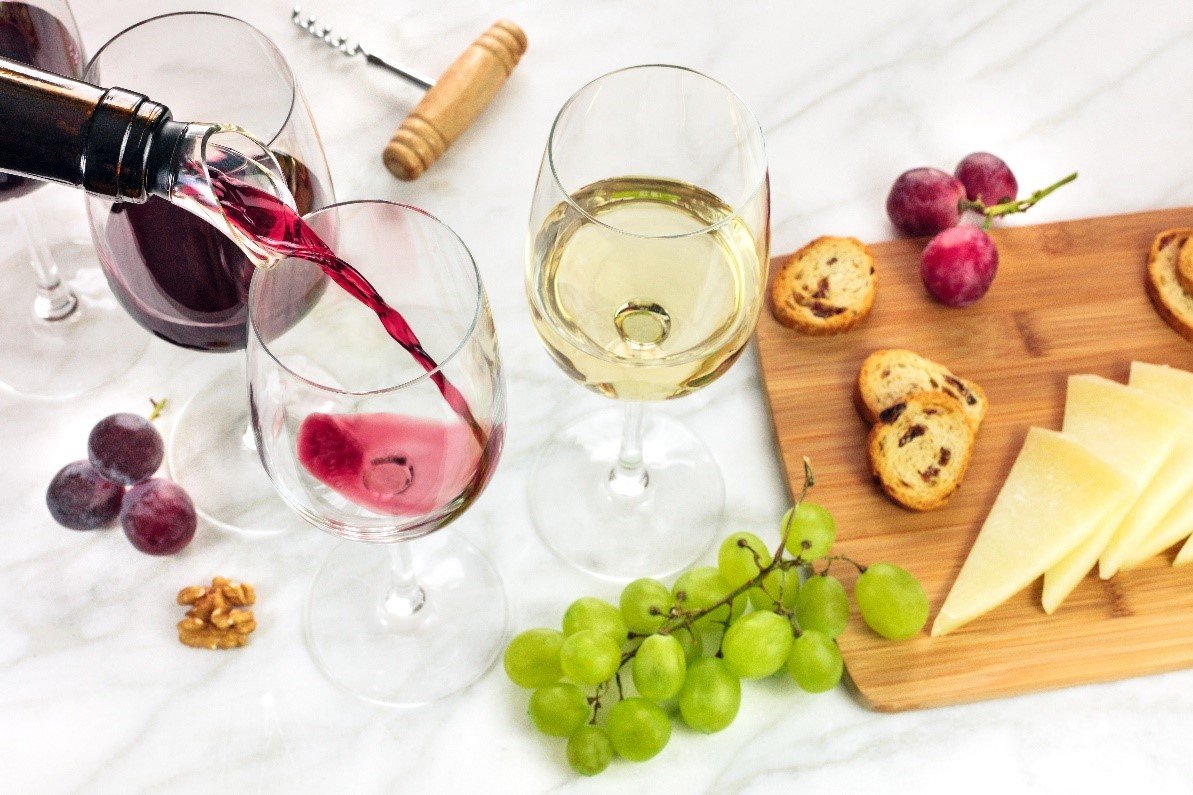 Love food and wine? Time to learn more about wine pairing basics so that you can enjoy them more or even create your own pairings over time. Here's a simple food and wine pairing guide to try!
1.      Understanding the concept of wine pairing
The main concept of wine pairing is understanding how different elements, textures and flavours interact with each other. There are also six basic flavour profiles to experiment with – the acidity of the wine, fatty, bitter (aka tannic), salty, sweet and alcohol.
Once you understand these profiles, you can better find the right balance for a more enjoyable dining experience. However, the idea of wine pairing with food is also highly related to personal preferences and liking. So, always start your first fine wine pairing with your favourites.
2.      Red Wine Pairing
Did you know that red wines tend to taste more bitter than the other varieties? That is because red wines contain large amounts of tannin. Tannin is what makes wines taste dry or bitter. Red wines usually taste better with bold-flavoured meats (think red meat), because bitter wines like are best balanced with fats.
Here are some tasty combos that you can try:
Merlot can be a great wine to pair with Christmas turkey and roast ducks.
Pinot Noir pairs well with salmon, fatty fishes and beef.
For steak and lamb lovers, try pairing your meal with bold and high tannin wines like Cabernet Sauvignon.
Dishes with tomato-based red sauces go well with most red wines like Zinfandel or Merlot.
3.      White Wine Pairing
The difference between red and white wine is not only their colour. In fact, when it comes to the tastes of white wine, you will find that some are very sweet, while others are dry; some even have a light, fruit flavour. White wines are usually paired with light-intensity meats like fish or chicken. Rule of thumb: the leaner the meat, the lighter the wine.
Here are some of our pairing suggestions:
Chardonnay, a medium white wine, goes well with appetisers, salads, chicken and cream sauce dishes.
Albariño is a wine where you can try to pair with prawns, mussels and shellfish.
Dry riesling would be an ideal wine for vegetarian dishes with light or no sauces.
Sauvignon blanc, a crisp white wine, can be paired with goat cheese, oysters and green vegetable dishes.
We hope that these 3 basic tips will help you with your wine pairing journey. Besides wine pairing, do remember to also use the correct wine glasses to enjoy your wines better too.
If you own a growing wine collection and love hosting your loved ones, Extra Space Asia Self-Storage is definitely the place to store your wines. Here, you can enjoy a wide range of storage units for your wine collections, with exclusive access to the Wine Tasting Room in the facility where you can enjoy a glass or two with your friends and family any time!
Call us today at 6771 3100 to find out more or simply click here.